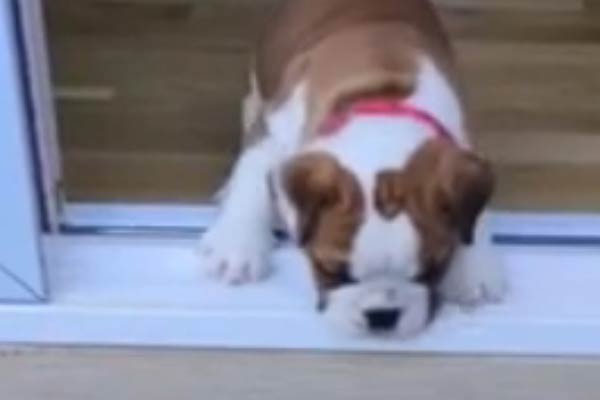 This Bulldog puppy has his serious face on as he goes head to head with the "big step" leading outside.
He approaches the step...he sizes it up...but can he beat it?
Find out in the video below.


It's okay, little pup! It is a BIG step after all. You'll get it next time.
This Bulldog pup is also going through a new experience. Watch his adorable reaction to seeing rain for the first time.

So cute!