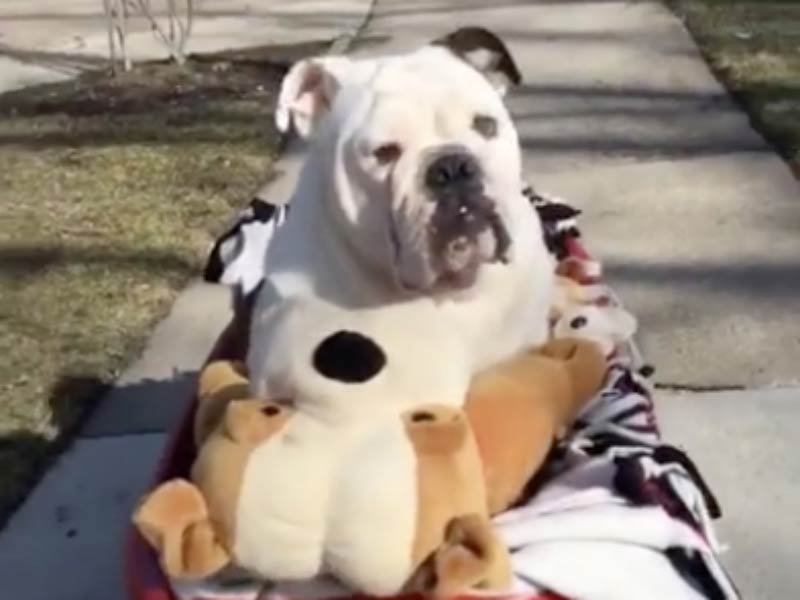 Living a life of luxury, is every person's (and maybe every dog's) dream. The Bulldog in this video is certainly living that dream. He rides around in his own personal wagon, complete with blankets and a Bulldog stuffed animal.


What a fun way to spend the day!
Want to see more adorable and fun-loving Bulldogs? Check out THIS compilation.


So cute!
Bulldogs are calm, courageous, and friendly. Did you know they've broken Guinness world records? Check out more fun facts like that, here.
And, for a good laugh, watch Chubbs the Bulldog get SUPER excited about playing pinball.