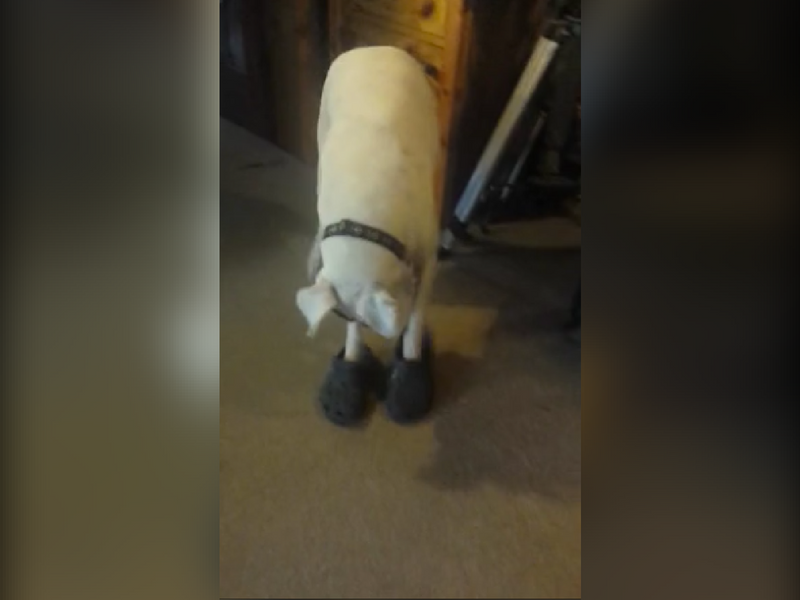 This Boxer puts on a pair of Crocs and walks just like a person would. (To be honest, it's even funnier than it sounds.)

See the dog taking some Crocs for a walk below.


Sticking with the trend of Boxers and shoes, here's a pup that brings his owner his shoes EVERY MORNING.

Can you imagine!?