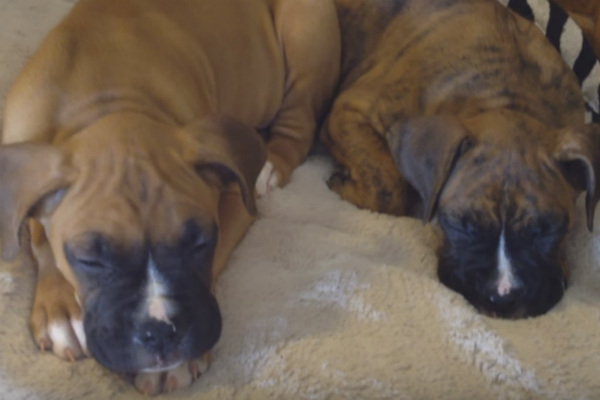 Paizley and Pepsy are just two Boxer puppies hanging out in their bed. They've probably spent their day playing and running around. Doing, you know, puppy things. It's been a loooooong day and as their owner films them, they just can't stay awake.


We feel you, pups. We have those eye-closing moments, too. Luckily for Paizley and Pepsy, there is no restriction on nap time during puppyhood!
This Boxer pup, on the other hand, is definitely not thinking about naps. He's seeing snow for the first time and having a blast.


Ah, Boxer puppy life. Isn't it grand?
Did you know Indianapolis had an official "Boxer Week" this spring? Learn all about it here.
Check out more cute puppy pictures and videos here, and click the video below to learn more about this awesome breed!