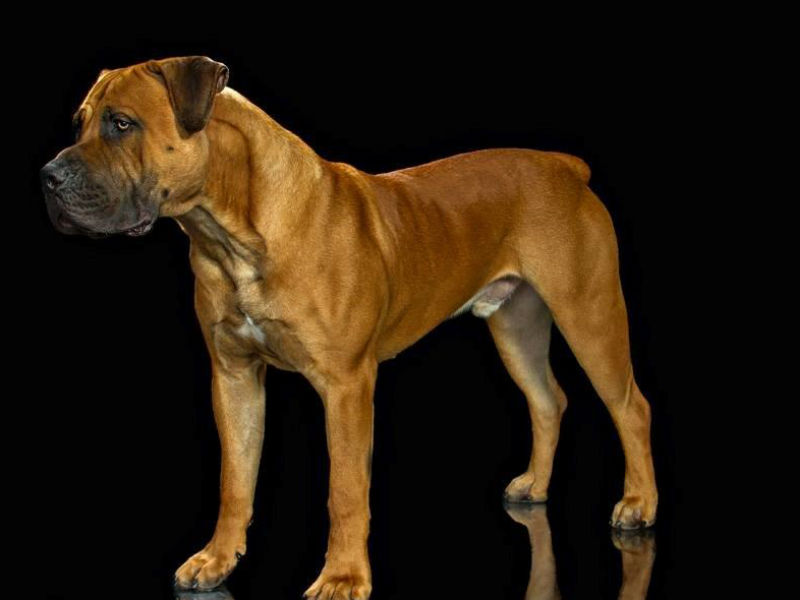 This South African Mastiff-like breed was the pioneer farmer's best friend. Boerboels, which means farmer's dog, was a working dog bred primarily to be great family protectors. Intelligent and loyal, with in-bred protective instincts, this powerful dog forms close bonds with his people, especially children. But he's a big dog, really big, weighing between 110-176 pounds, so it's best to start training before he's bigger than you are! To know this loyal, devoted big guy is to love him, and here are nine reasons why:

With a distinctive blocky head and muscular build, the Boerboel is a vision of strength.

He's athletic, strong, and versatile.

As imposing as he is, he is also a kid's best friend . . .

. . . Protective and loving with children of all ages.

He really, really wants to be with his humans. Left alone too long, he may find "interesting" ways to entertain himself.


As a rule, Boerboels get along well with other animals, as long as they're properly introduced. After all, they were bred as farm dogs.

Because the breed was developed to protect his family, with training Boerboels are obedient and eager to please . . .

. . . With even the littlest family members!

The biggest thing about the Boerboel is his heart. No one loves you like he loves you!