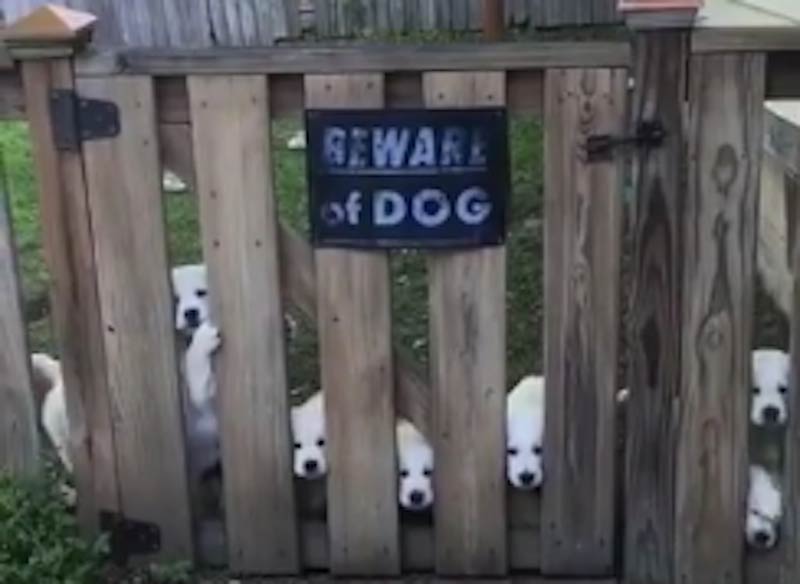 "BEWARE of DOG" signs read harshly, and generally when we see them, it's safe to say we exercise caution. Who wouldn't?
We have a totally justified answer for you. This woman, who knows that the "big scary dogs" she's got hiding behind the fence, aren't really big and scary at all. 



It's just a litter of adorable Golden Retriever watchdogs waiting to attack with puppy kisses and slobber. There's a good chance that this sign will draw in more people than it will keep out.

Check out the intimidating puppies on guard below.



Looking for a puppy? Check out the AKC Marketplace for Golden Retriever puppies. Labs are described as friendly, outgoing, and they love to play. Learn more about the Golden Retriever here.