For Picks Of The Litter, a regular book review series, Ranny Green critiques "Between Two Dogs
," by Shaina Fishman (Skyhorse Publishing).
At Syracuse University, the author studied commercial photography, totally focused on becoming a fashion photographer. Post-graduation, she stayed on track for a while – but in the process she was "not inspired to shoot."
"I carried my camera with me everywhere, but for months I did not find any thing I wanted to photograph," she writes in the introduction to this colorful 140-page photo essay.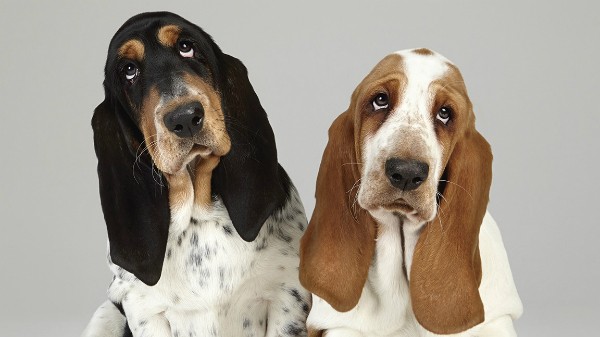 All that changed one day on a trip to Madison Square Park dog run in New York City. She began photographing her Papillon, Cosmo, cavorting about with other dogs. While the inspiration was sudden, the results were not.
She shot the interactions on black-and-white film yet had to wait days for processing (remember those days?) to see what she had. Those images revealed "joy, humor, and playfulness" and triggered a career in photographing animals.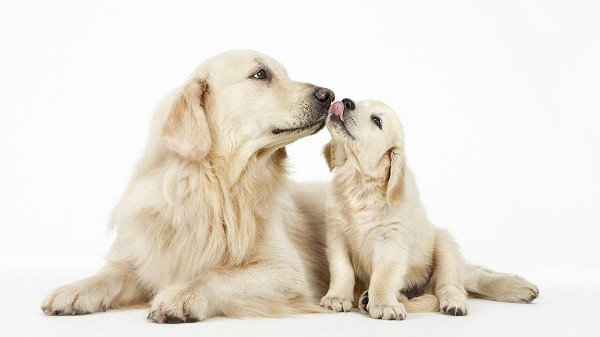 "Since those early days at the dog run, and for the past 10 years, I have worked to create images that depict dogs with discernible emotions so that people can relate to the animals, she says. "Every dog has a unique personality and with that comes distinct traits and idiosyncrasies. I aim to capture the range of dogs' expressions to convey an emotion that we humans can recognize. Dogs can be more than cute beings, they can have emotional depth."
In this book, she pairs pooches in a New York photo studio, exploring their interactions. "I think most dogs believed the studio was some kind of strange dog park," she adds. "Almost all of the dogs were eager to play and explore the new and exciting space."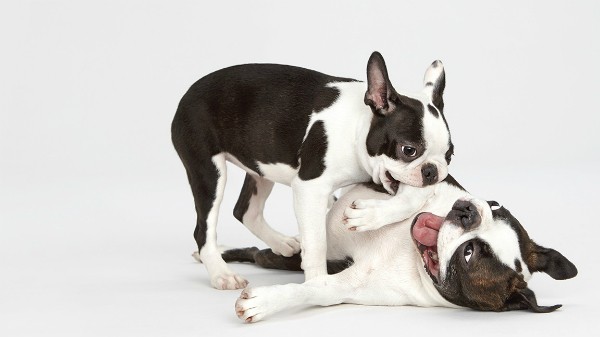 Fishman's images over two-page spreads of dogs being dogs are funny and engaging. The eyes and body language say it all. And, in some, even the tongues speak volumes.
A wide range of breeds are showcased in the character studies, which include no captions. Those, she saves, for a section at the end, entitled "The Dogs," where vignettes of each featured pair include their names, ages and personalities.

"Between Two Dogs" moves with an appealing gusto through this carnival of characters, leaving the reader smiling and satisfied. In other words, a welcome relief valve from a stressful day.