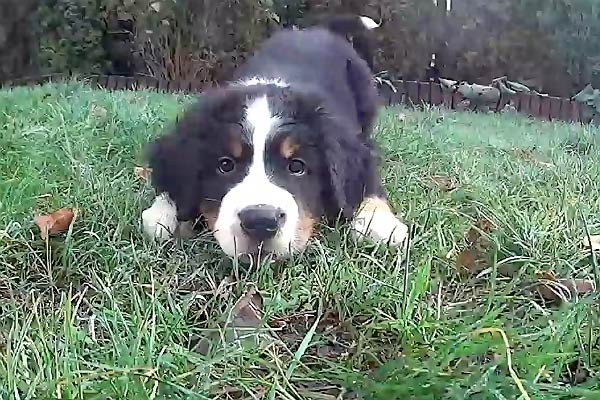 Fall is a great time of year for being outside. But you gotta enjoy it while it lasts, because before you know it, there's going to be snow everywhere!
This Bernese Mountain Dog puppy is certainly in the fall spirit; he knows what we're talking about. He's jumping in leaves, running through the grass, feeling the breeze in his face, getting it all in while he can.
Smart move, pup.



Ah, to have the energy of a puppy.
Looking for something fun to do with your dog before the real cold weather hits? Check out our quiz: What Activity Should You Do With Your Dog This Fall?
And while it's not quite winter yet, these dogs already are celebrating the holiday season as part of the Raleigh, North Carolina Christmas Parade.



They look fabulous! (Especially the dog in the bottom left corner!) Check out that smile.
Looking to shower yourself (and others) with Bernese Mountain Dog themed gifts this holiday season? Check out Berner specific products and more at the AKC Shop.