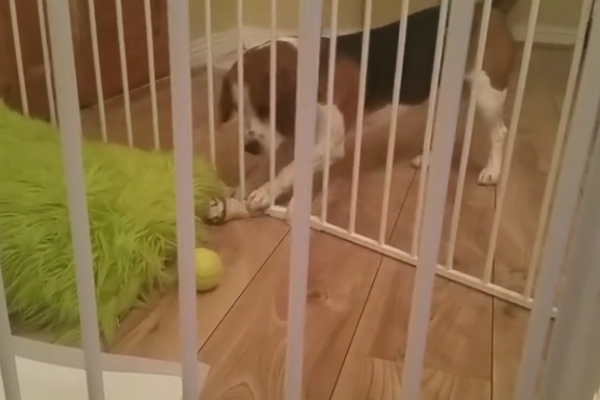 This Beagle's no fool. When he sees his bone is trapped inside a round pen, he does what any dog would do.
He uses his nose!
Watch this guy's ingenious problem-solving method below.


And how cute is the little pup watching?! He's so excited when the bone is retrieved. Two paws up for smart thinking!
Want to see more Beagles? Watch these adorable pups running around outside.


Do you know everything about the merry, friendly, and curious Beagle? Check out these fun facts and test your knowledge.
Or check out the video below to learn more!