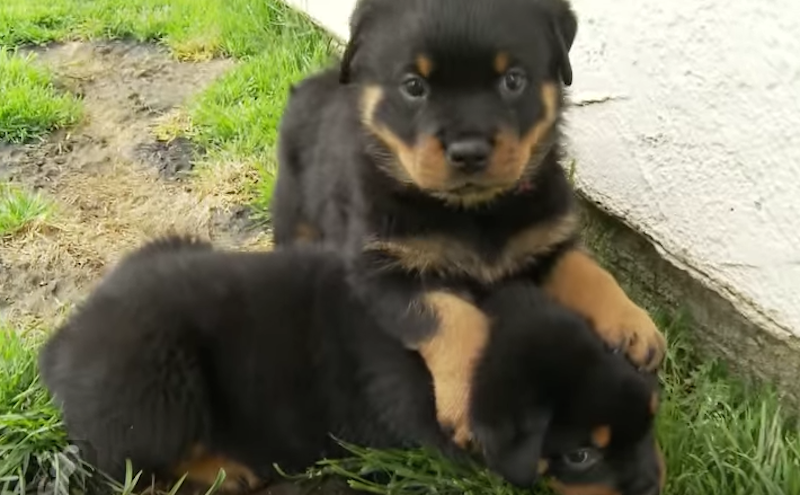 There's not much to be said here...If you love Rottweilers, or puppies at all (and let's face it, who doesn't?), you'll be squealing over the cuteness you're about to encounter!

Check out 1:20 of Rottie pups just being their happy, carefree selves below.

Added bonus: a cute video progression of a Rottie growing up!