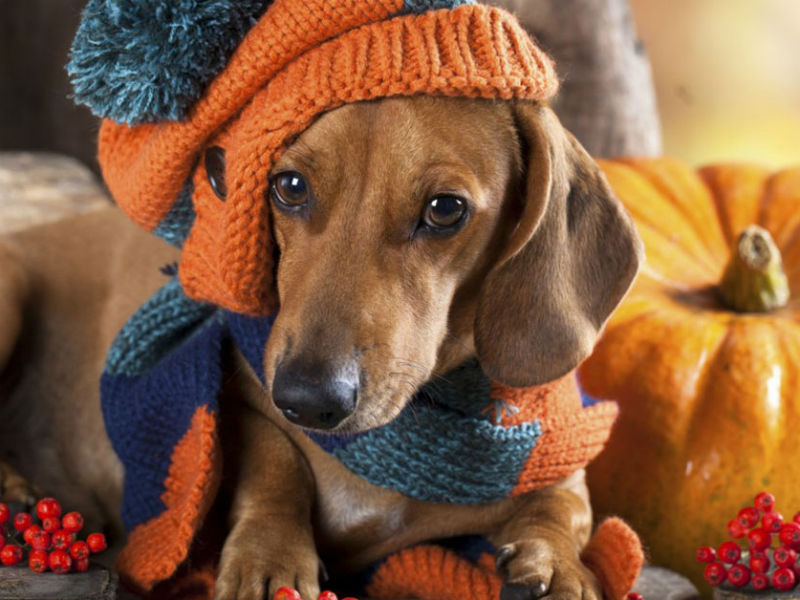 Are you going to dress your dog up for Halloween? If you are, you're far from alone! According to the National Retail Federation, more than 23 million Americans will dress up their pets this Halloween, spending more than $300 million to do it. Looking to get fun and creative with your dog's costume this year? Think about making it yourself! You can go simple or you can go big. Check out this homemade Harry Potter and Fluffy costume below: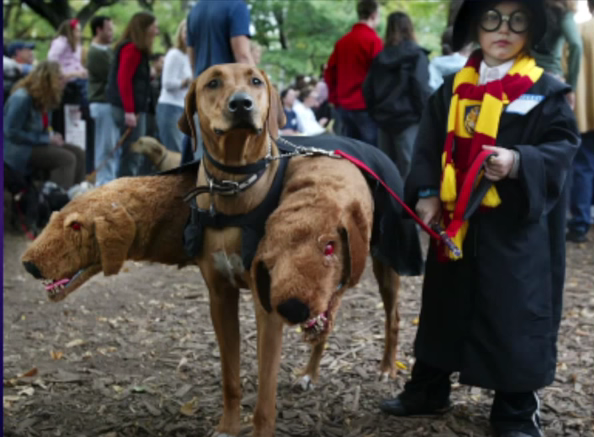 So if you're thinking of giving DIY a try, using online sites like Instagram and iBroidery can provide some inspiration (and patterns). Then, before you dive in, check out these tips for from Kimberli MacKay. She's a home sewing expert from Brother International, famous for its sewing machines and other home-sewing products.

1. Think about your pet's personality and size when coming up with his costume. Often simple is best. A light fitting body wrapping with an embroidered logo or design can be enough to convey the look you're going for.
2. Be sure to use only soft, lightweight, natural fabrics, and materials. Since dogs have fur to protect their skin, pay special attention to the straps and other connectors that secure the costume—those are the areas chafing is most likely to occur.

3. Will your dog be able to move comfortably in any costume you create? Long wigs, strings of beads, and other hanging items can become hazards that might trip your pet. Be cautious about "bedazzling" the costume with decorations that your dog might be tempted to chew.
4. Pay special attention to protecting your dog's head when designing your costume. Your dog uses his eyes, nose, and ears to navigate the world around him, so try to design around his head. It's especially important to ensure that he can see. Blocking a dog's eyesight for the sake of a costume isn't worth it, and might result in panic or injury to your dog or others.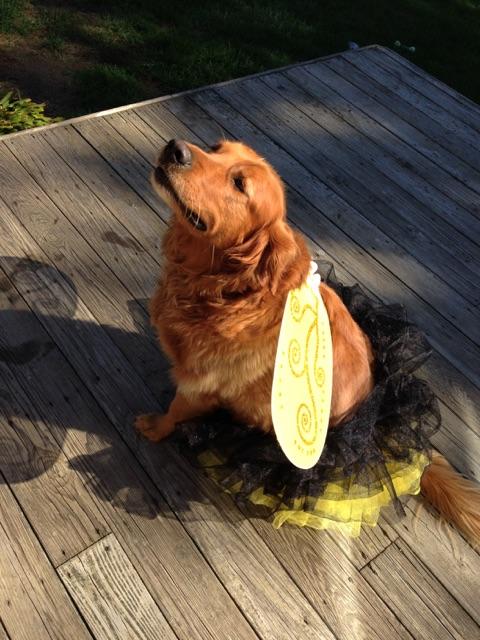 5. Read your dog's body language as you gussy him up. If adding that wig makes her anxious, maybe you don't need it after all. Check that the costume is secure, but not tight. And if you have time, do a "dry run" with your dog, dressing her up for increasingly longer times, before the big day, or rather, night! For extra help, check out our tips on making your dog's costume experience a pleasant one.
6. Finally, remember to keep a close eye on that candy and chocolate. At best it's not healthy for him, and at worst, it can be very dangerous. This includes keeping an eye on trick-or-treating kids, to make sure they're not sneaking any of their candy stash to your furry friend. Keep some dog-friendly snacks handy for children to give as a treat.
Here's to a BOO-tiful All Hallow's Eve for you and your four-legged ghoul!