We love happy endings! Here are six stories of owners and dogs getting separated and being reunited against all odds.
(By the way, getting a microchip for your pet will increase the odds he'll be found if you are separated. Find out more here.)
Anthony and Allie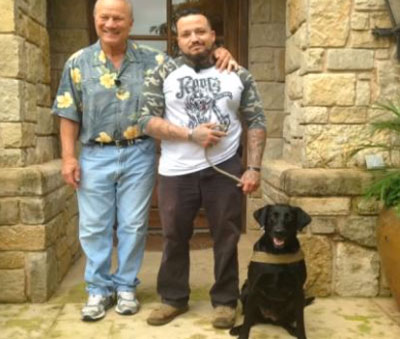 United States Marine Anthony Marquez served his tour in Afghanistan alongside his bomb dog, Allie. Upon completing their tour of duty and returning home, they were separated. Allie went on to complete three additional deployments with different handlers, but she kept her place in Anthony's heart. Three years later, Anthony was able to adopt Allie and hopes she will serve out one final mission with him as his PTSD therapy dog. Anthony says, "Everything I went through she went through, now she gets to come home and stay with me." We thank them both for their service.
Adam and Jasper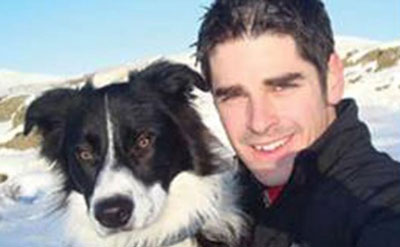 Adam Nolan and his Border Collie, Jasper, started a hike together on Monday morning that Adam would finish alone. Adam and Jasper were separated while walking at the base of England's highest mountain, Scafell Pike. Adam's final photo of Jasper went viral on social media with the hashtag #FindJasper and was shared over a quarter of a million times. Reports of sightings started flooding in, and four days later, Jasper was found thanks to a massive movement of public support and assistance. Adam is thrilled and grateful to have Jasper back home and this tired pup will be tended to and given the rest and recuperation he needs.
Ansharn and Daisy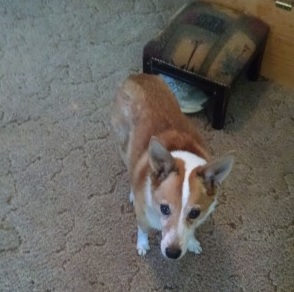 Daisy, a 15 year-old Shetland Sheepdog mix, went missing Saturday night as the back door of his owners' home was blown open. Ansharn Harrigan, a disabled retired Air Force Staff Sergeant, relies on Daisy for comfort and support, helping him cope with PTSD. Ansharn and Daisy are constant companions, going for daily walks that ease both their minds. Daisy was found later Saturday evening by a local business and tended to until she was reunited with her family on Monday. The Harrigans celebrated Daisy's homecoming with her favorite homemade peanut butter treats.
Zulma and Rambo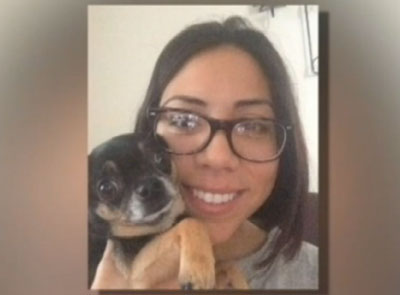 Zulma left her car idling while making a quick run into a local store only to find her car missing upon her return. More distressing to Zulma than her missing vehicle was that her Chihuahua, Rambo, was inside the car at the time it was taken. Police identified the perpetrator who agreed to drop Rambo off at a local firehouse a few days later. The car is still missing and the suspect at large, but Zulma can sleep easy at night knowing her family is whole again. She describes the reunion as the best day of her life.
Mike and Jordan
Seven years ago, Mike Nuanes' puppy, Jordan, went missing from his home one early morning and after an exhaustive search he had lost hope of finding his friend. Fast forward to 2014: A phone call from an animal shelter in Atlanta, Georgia changed everything. Little Jordan was brought into the shelter as a stray, and a scan of his microchip revealed Nuanes as his owner. Mike quickly boarded a plane to be reunited with his long-lost friend. Upon arrival, Nuanes found Jordan in rather rough shape and has since seen to his care and returned him to his happy and healthy self. Jordan has joined four other dogs at home in Colorado where he is fitting in splendidly.
Ashleigh and Miyah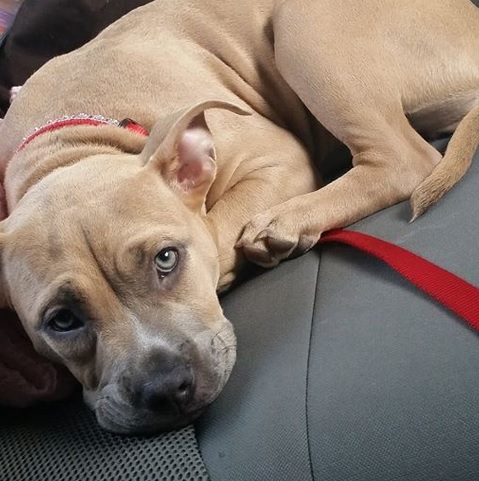 A home invasion and robbery that resulted in the theft of various belongings from Ashleigh Daniels' family home, including one thing that could not be replaced—their new pit bull puppy, Miyah. Ashleigh was inconsolable over the loss of her pup who she had rescued at three weeks old and nursed her back to health, forging a strong bond. A tipster revealed Miyah's location three days after her theft and the helpful citizen has since refused to accept the family's monetary reward, saying it was enough to see the family happy. Miyah has had plenty of kisses for the family since her safe return.
Like reunions? We have more!
Ebola Survivor Nina Pham Reunited With Her Dog, Bentley
Dying Man's Condition Improves After Being Reunited With His Dog
Dog Lost During Camping Trip Two Years Ago Reunited With Family