Courageous and strong, the American Staffordshire Terrier's athletic build and intelligence make him ideally suited to many dog sports such as obedience, agility, tracking and conformation. The breed is good-natured, patient, and sometimes comical. He is often identified by his stock body and strong, powerful head, but inside that powerful body beats a heart of gold.

1. He's remarkably forbearing with his family. Even if they're not quite ready for playtime yet.



2. It may surprise people to learn that the American Staffordshire Terrier is especially good with children…often more patient with kids than the average human might be.



3. AmStaffs are also highly trainable and eager to please; one even became a television star.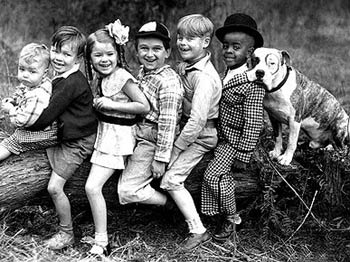 4. Like any energetic dog, they need exercise. And because they're so agile and trainable, they often excel at dog sports like agility...

5. At home, they're they embodiment of love and humor.

6. Even at rest, they're very entertaining!
Is the Am Staff the right breed for you? Find out for more information here.