J. Ross Nugent wrote of the Bulldog, "With this breed it is almost impossible to overdo the affection bestowed. Give your Bulldog oceans of love and affection, and pet him frequently."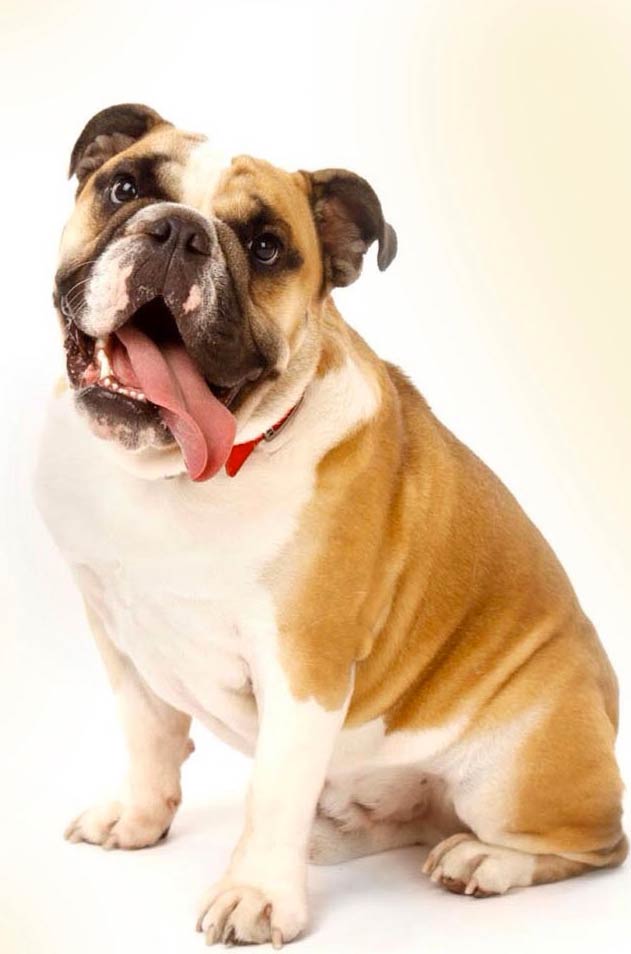 1. "There are some who compare the dog Cerberus, the monster that guarded the entrance to Hades, with the original conception of the bulldog. This, of course, is fanciful. Time has so molded his disposition that, today, he is as different from his past as that bloodthirsty bygone age is different from our own kindly humanity. The bulldog is the sweetest dog on earth, and to gain that epithet he has come a long way." —Josephine Rine, AKC Gazette, April 1928
2. Many schools and universities use the Bulldog as their mascot, but Yale's Handsome Dan was the original. The first in a long line of Handsome Dans came to Yale in 1889. He was immortalized in the "Bulldog" fight song, written in 1911 by undergraduate Cole Porter.
When the sons of Eli break through the line,
That is the sign we hail,
Bull-dog! Bull-dog! Bow, wow, wow, Eli Yale!
3. The Bulldog has long been a symbol of England's national resilience and determination. As Winston Churchill once explained to a Nazi envoy, "The nose of the Bulldog has been slanted backwards so that he can breathe without letting go."
4. The Mack company adopted its famous corporate symbol during World War I. British troops appreciated the Mack truck's ability to chug relentlessly across the muddy, shell-pocked fields of France. They nicknamed it the "Bulldog."
5. "With this breed it is almost impossible to overdo the affection bestowed. Give your Bulldog oceans of love and affection, and pet him frequently. They thrive on it. They like to be liked, and they love to be loved." —J. Ross Nugent, The Gorgeous Sourmug, 1934
—From "Times Past," AKC Gazette