As we near the last moments of 2014, it's time to take a look back at lessons we learned from some of the top dog stories of the last 12 months.
Love is best when it's a two-way street.
War dog Layka loses her leg saving her handler, Staff Sgt. Julian McDonald, in Afghanistan. McDonald repays the debt by giving her a home, forever. "I owe her everything," McDonald says. Read it here.
Nothing is sweeter than a girl-and-puppy reunion, especially against the backdrop of a plague.
Weeks after Spanish government officials kill a beloved pet dog after his owner, a nurse, contracts Ebola, another dog seems in peril. Nurse Nina Pham, of Dallas, Texas, comes down with the disease, sparking fears for her year-old Cavalier King Charles Spaniel, Bentley. Texas officials send hazmat suited workers to get the pup and keep him isolated until it is clear he does not harbor the virus. Weeks later, Pham, now cured, and Bentley are back together again. Read it here.
Dogs grieve when they lose a person, as much as we do when we lose a dog.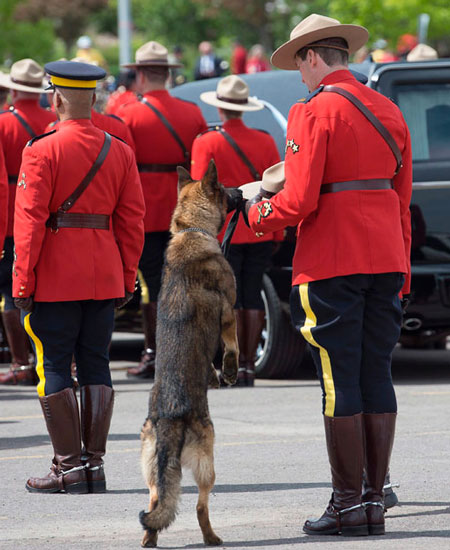 A German Shepherd Dog named Danny captures hearts all around the world when he cries beside his fallen handler's coffin. Read it here.
Living well truly is the best revenge.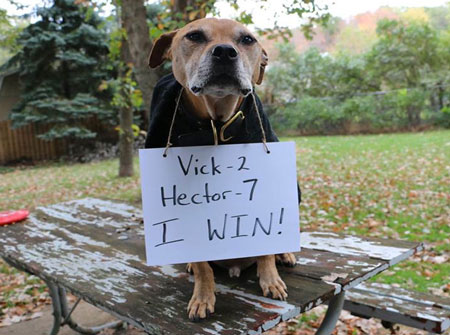 Hector the pit bull, one of the dogs rescued from Michael Vick's fighting ring, succumbs to cancer at age 9. Before he leaves, he and his owners celebrate the seven years he had being a happy, normal, well-loved dog, a winner. Read it here.
When you are old, unloved, and all seems lost, there's still a chance that someone wonderful will scoop you up and fly you away in her private jet to a life of unimaginable luxury.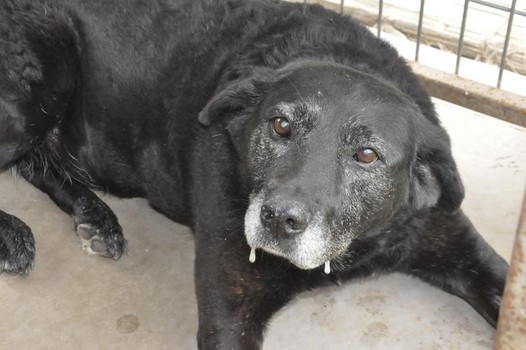 Elderly Labrador Retriever Ma Kettle walks 30 miles back to the people who dumped her, and ends up in shelter again. Her story makes national news, where the heiress to the Wrigley Chewing Gum fortune sees her face. The woman falls in love and opens her mansion to the once down-on-her-luck dog, now named Lady. Read it here.
What lessons have you learned from your dog's top 2014 moments? Tell us.
And Happy New Year.