You love dogs and you want the world to know. But some of the canine-centric décor available out there can be, shall we say, a little tacky. But, you can still show off your love for your pets without putting a crimp in your style.
Here are five items we're loving right now.
Climbing Up the Walls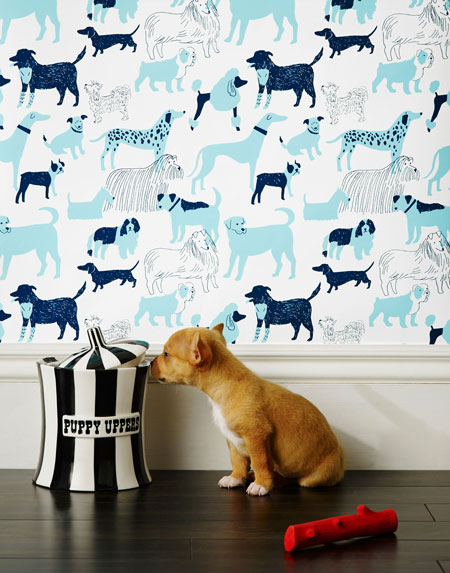 How fabulous would this dog wallpaper be in a guest bathroom (or, if you have the space, in your dog's own bedroom)? Designer Julia Rothman created this print for a collaboration with Hygge & West. It's $140 a roll, available in blue or gray here.
YES, Wire Hangers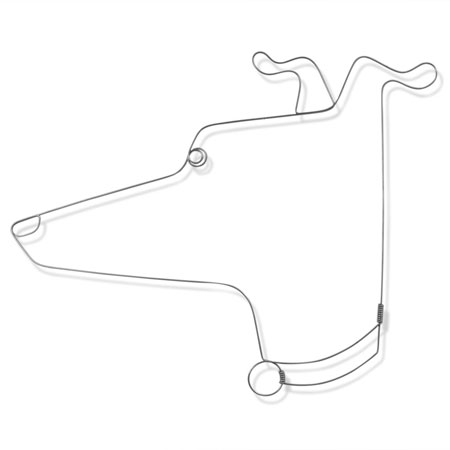 Jonathan Adler scoped out these wire sculptures by New York artist Rodger Stevens. They're one-of-a-kind and sold through Jonathan Adler Finds, a selection of items curated by the designer and sold on his website. They're $150 and available in multiple breeds here.
Sleep Away the Modern Age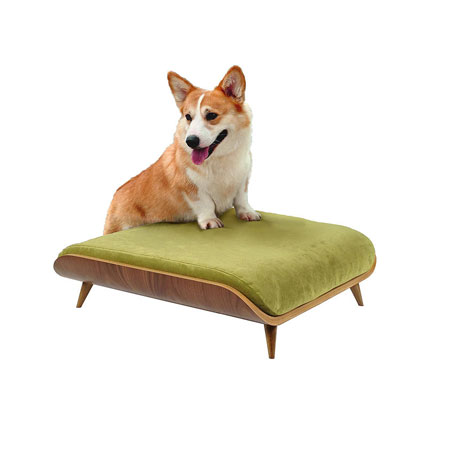 This fancy dog bed by Cairu Design and sold through Etsy ($350), will give your dog a place to snooze without taking away from your contemporary space. Pick one up here.
Wash-and-Wear Carpets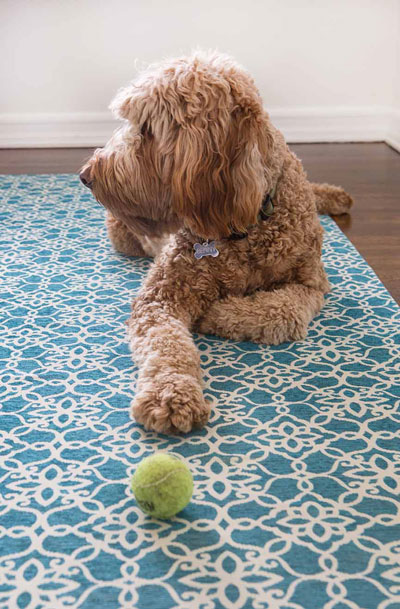 Have the bare-floor blues? If you packed away the rugs the day you became a pet owner (or a parent), the Ruggable 2-Piece Rug System is just what the designer ordered. The top section of the rug detaches from the pad, so that you can toss it in the washing machine to remove stains, smells, and sheds. It's $80 here.
Ruff, Ruff Runway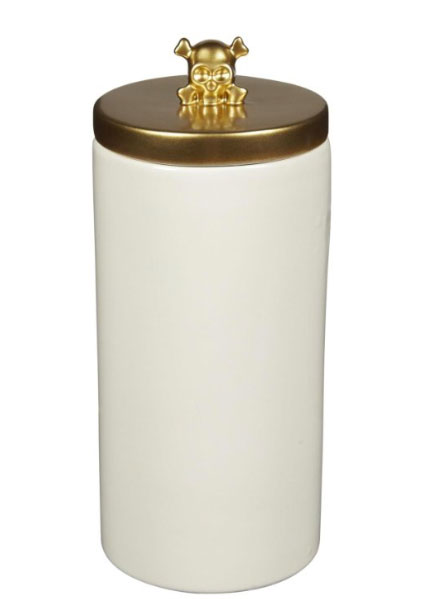 Fashion designer Nicole Miller temporarily went to the dogs to create a line of pet products, available on Amazon. This ceramic treat jar features an embossed skull, keeping your guests wondering what you've got stashed away. It's $40 here.
h/t to Dog Milk, where we found some of these (and many, many more) fabulous items.
More like this:
5 Design Tips for Blending Style and Functionality in Your Pet-Friendly Home
5 Design Tips to Bring Fresh Personal Style to Your Pet-Friendly Home