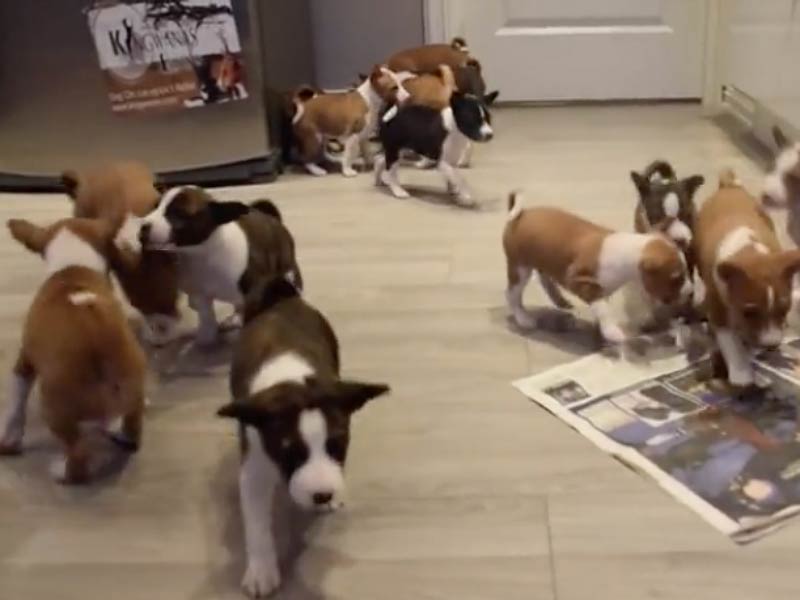 Everyone could use a little puppy therapy in their life. We've got just the thing for you... not one, not two, but 16 Basenji puppies!
These pups, from three different litters, are having the time of their lives running around the kitchen together. They're particularly excited to have some human friends to play with as well!
See their adorableness below.


Are you as completely enamored with these puppies as we are? Want to see more Basenjis?
Check out this pair.


Did you know Basenjis don't bark? In fact, they yodel! Learn 7 facts you didn't know about this smart, poised, and independent breed here.
And for more yodeling Basenjis, we've got that too: 10 of the Best Basenji Yodels.