Baby, it's cold outside, and that can be a bummer for you AND for your dog. Not every pup enjoys plummeting temperatures, which can really cut into their recreational time. Whether it's you or your dog who hates being outside when the air gets chilly, your dog still needs to something fun to do. Don't worry though, there are plenty of options for inside fun that will keep your dog's mind and body busy. Here are 10 fun options for you and your dog to play with in the nice, heated house, complete with a link to where you can buy each product.
1. Treat Dispensing Giggle Ball
This treat or food dispenser will keep your dog entertained for hours.
2. Indoor Agility Starter Kit
Ever wanted to try agility training with your dog? Why not start now! This simple kit can be set up inside for a bit of exercise and fun.
3. Chompy Chew Bone Rubber Dog Toy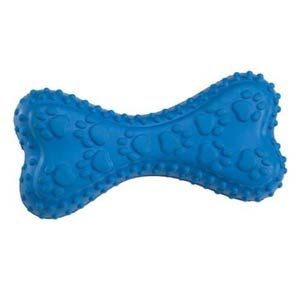 Got a pup who chews on everything? This durable rubber in this toy is hard enough for active chewers.
4. Treat Pod
This rope has three different places for you to hide treats, making it a great way to stimulate your pup's mind while he/she figures out how to release those tasty morsels.
5. Where's the Ball? A Dog Tricks Kit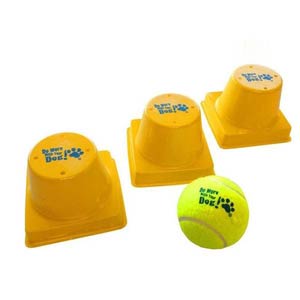 This mini kit of 5 tricks is a great introduction to dog tricks. Step-by-step photo instructions and enclosed tools set you up for success.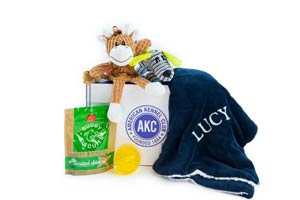 This pack is filled with an assortment of toys, treats, and personalized fleece blanket. It's the perfect combination to ensure a fun-filled day with your "bestie."
7. iFetch Ball Thrower
If you can find a nice open space in your home, this automatic ball thrower will undoubtedly keep your dog busy for quite a while. Who says you need to go outside to play fetch?
8. Chuckit
This indoor toy is lightweight and easy to throw and fun to play with. Perfect for any dog who loves to fetch.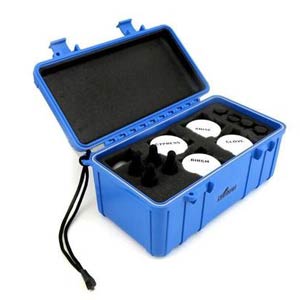 The AKC Licensed Scent Work Kit is a small, portable training aid that allows you to train scent work anywhere at anytime. It's perfect for a cold day when you and your dog are stuck inside.
This is a good alternative to stuffed toys, which have stuffing that ends up all over the house. With four squeakers, your dog will have long hours of noisy play.
11. Rocking Treat Dispenser Dog Toy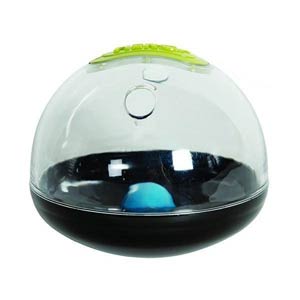 Interactive dog toys, like this treat dispenser, allow your dog to entertain himself and provide mental stimulation. Great for curing those winter blues!
12. Activity Flip Board
Here's one last fun way to hide treats for your pup. This one's got levers to pull and switches to flip and slides to...well, slide. There are more challenging versions available as well, for when your dog masters this one.
For even more fun, check out these books to teach your dog incredible tricks!