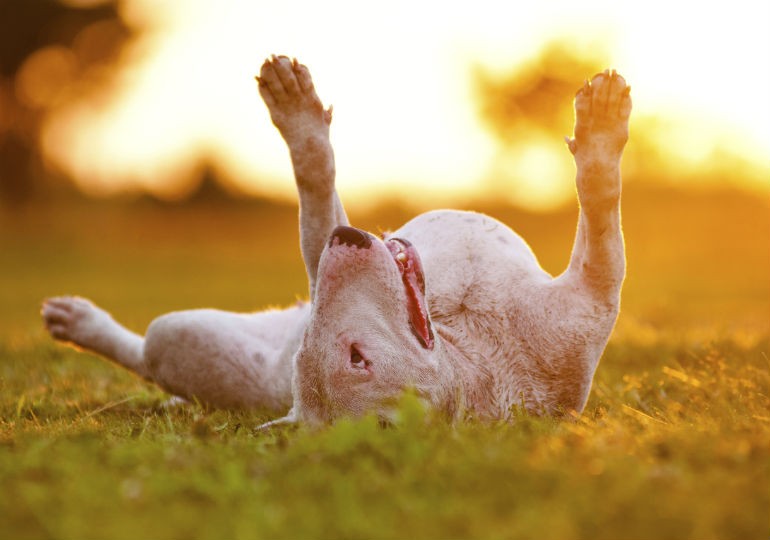 The Bull Terrier, with his egg-shaped head and muscular body, can look frightening to those unfamiliar with the breed. But to know a Bull Terrier is to love him. With training and socialization, he is the sweetest, most loyal, and playful dog imaginable. He's a bit of a goof and some fans of the breed describe him as a "three-year-old child in a dog suit." His needs are simple: positive training, plenty of exercise, and a family to love. In return, you have a devoted, entertaining, and charming canine best friend, with a few unmistakable "Bully" traits that are unique to the breed. Here are 11 reasons we love this breed:


1. Bull Terriers really really love their humans.

2. They get along their canine housemates too.

via YouTube

3. You'd think a dog with natural terrier intensity would be a bit of a warrior around other animals. But, no.

via YouTube

4. Bull Terriers needs lot of exercise.

via YouTube

5. And if they don't get it outdoors, they'll most definitely get it in the house.

via YouTube

6. They've been known to strike funny poses.
7. Owners are all too familiar with the "Bully crawl."

via YouTube

8. Bull Terriers make great models— photographers love them. This guy rocks a turtleneck.
9. With the help of his owner, Jimmy the Bull became an internet sensation.
10. What happens when you get a few Bull Terriers together? Playtime!
11. Two's company, but three's more company!

via YouTube