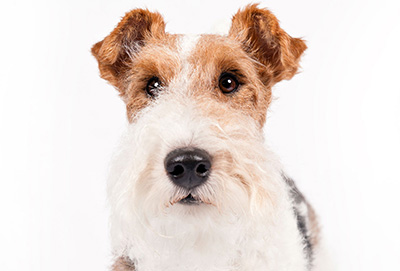 When humans begin to get a little older, they often hear the phrase "use it or lose it." Use it or lose it" applies to both muscles and your brain—you've got to move around to keep your muscles working, and you need to keep your mind active to keep your memory and problem solving abilities functioning.
"Use it or lose it" also applies to senior dogs and there are many activities for older dogs. Claudia Green (New Lenox , IL) provides a variety of age-appropriate training activities for her dog, Sophie.
Sophie is a 13-year old Wire Fox Terrier who has earned her CGC title as well as the AKC Community Canine (advanced CGC) title. And Sophie is still giving back to others; she has just completed her 700th visit as a therapy dog.
Find a dog trainer near your location and take the Canine Good Citizen test for your dog.