Incredibly cute she may have been, but the prospects for a little brown dog named Megan were not so promising when Janice Schulte Walberg agreed to foster her three years ago. The list of her emotional issues was long and daunting.
The Eau Claire County Humane Association could tell Walberg nothing about Megan's background, except that she was about 6 months old and had been picked up running loose on the streets. She was so cute that the shelter used her as a model for one of their promotional posters, but still, her behavioral issues made her future uncertain.
She believed everything in the house was hers,"
Walberg, who works at the Westgate Animal Hospital, in Eau Claire, Wisconsin, recalls. Megan would go nuts when she saw other dogs. She barked like crazy at anyone outside the fence. She chased small animals. She shrieked in her crate. She had all kinds of weirdfears, like a terror of the new stove.
Walberg had originally just planned to keep her over a weekend, but realized that there would be few takers for such a wild creature. "I said, 'We might as well just keep her,' " she said.
Around Christmas in 2011, Walberg and her husband, Dave, officially declared themselves foster failures, and gave the Terrible Terrier a home. Friends told Walberg that she was crazy to take on such a challenge.
By January 2012, she was proving the skeptics wrong. Megan not only aced her basic obedience class, the jumpy pup exhibited little fear of agility equipment. Walberg had trained another one of her dogs in agility, and she thought the sport might help Megan.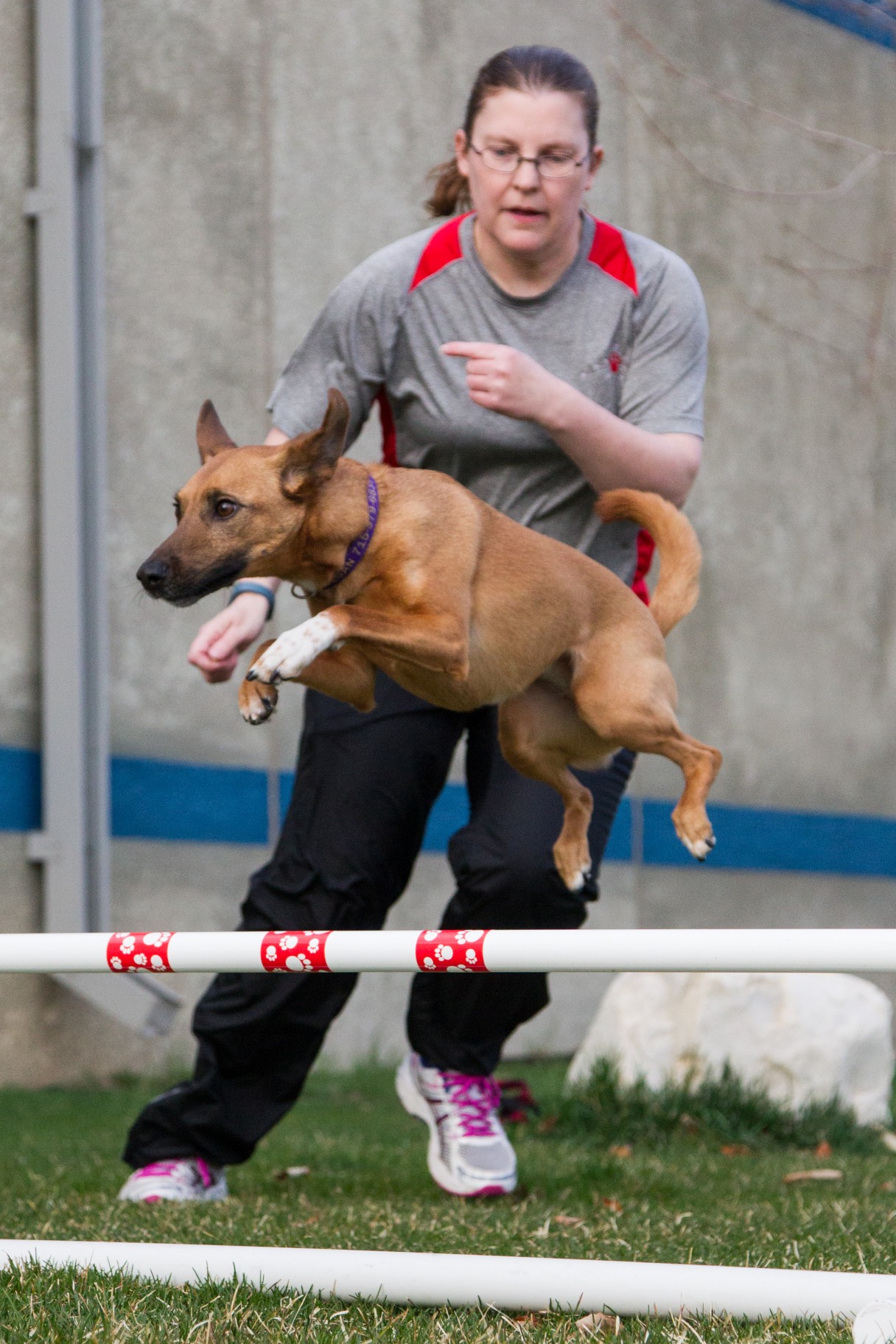 Image courtesy of Dan Houg.
It was a bumpy start, though. Megan's issues posed big problems in class. The first couple of months were spent, Walberg recalls, "basically sitting in a crate and being disruptive." But trainer Kimberly Line-Berget didn't let the bad behavior get in the way. She allowed Walberg and her unruly little monster to stay on. "I don't think any other trainer would have put up with us," Walberg says.
Flash forward to March 2015 and the debut of the team of Megan and Janice in their first agility competitions. She ran with confidence and accuracy and incredibly fast. The Terrible Terrier had been transformed into a Speed Demon. They achieved qualifying scores in both Jumpers with Weaves and Standard Course.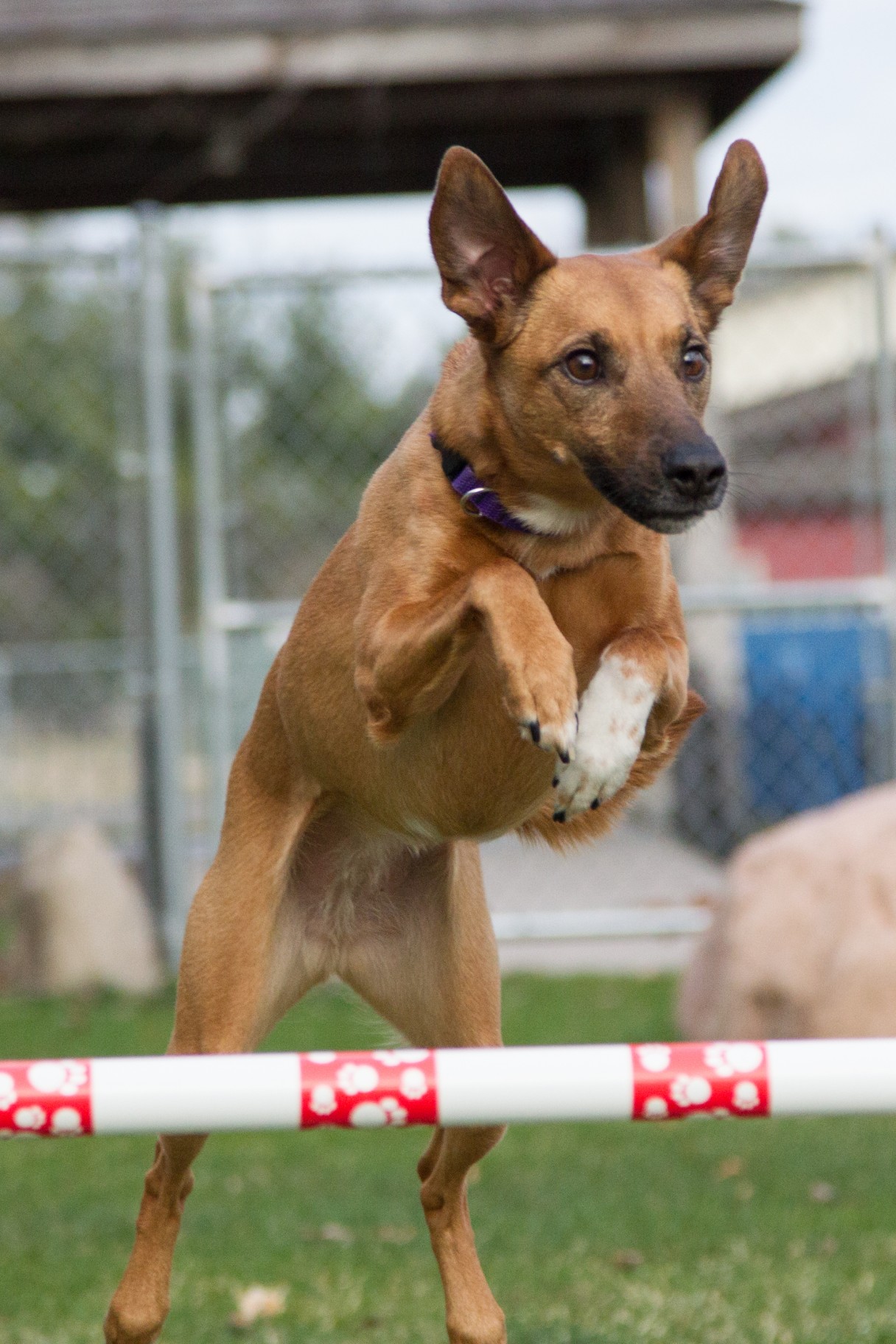 Megan is still afraid of one piece of equipment—the teeter, which is a barrier to success for a lot of dogs. But, Walberg says, "Once we fix our teeter issue, she will be a dog to be reckoned with." We hope to follow Megan in future triumphs.
It's been an amazing transformation, but one thing hasn't changed.
At least five people asked what breed Megan was," says Walberg, "and that she was the cutest thing ever."
Learn more about enrolling your mixed breed dog with Canine Partners and compete with your dog in official AKC sports like Agility. Find a dog trainer near your location and take the Canine Good Citizen test for your dog.