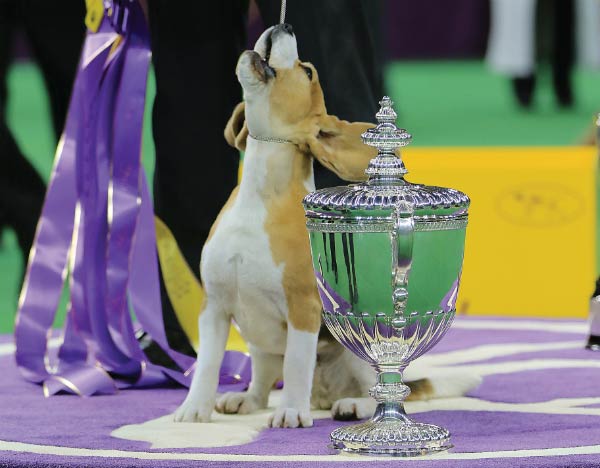 There's been a lot said and written about the Westminster Kennel Club Dog Show throughout history. The cheering crowd, the intense competition, and the setting of "The World's Most Famous Arena," lend themselves to a blockbuster movie-esque experience. To understand what the experience is all about, here are 14 of our favorite quotes about the storied show.
"In the U.S., Westminster is like no other show. It has a wonderful history and tradition and has developed into a superbly designed and presented show. Certainly at the group and Best In Show level, the quality of dogs is the best. I was honored to become a part of Westminster Kennel Club history." Hon. David Merriam, who judged 2015 Best In Show when Purina® Pro Plan® 30/20 SPORT Chicken & Rice-fed Miss P won, to AKC, February 2016.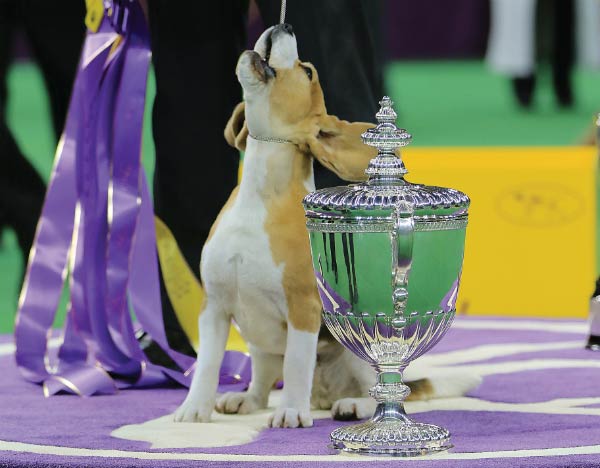 "Although there will be some 1,000 all-breed events before 1988 arrives, there is only one Westminster." - Walter R. Fletcher in The New York Times in 1987.
On the atmosphere of the 1918 show: "Old men acted like schoolboys ... society women clapped their gloved hands in an expression of approval." - 1918 AKC Gazette.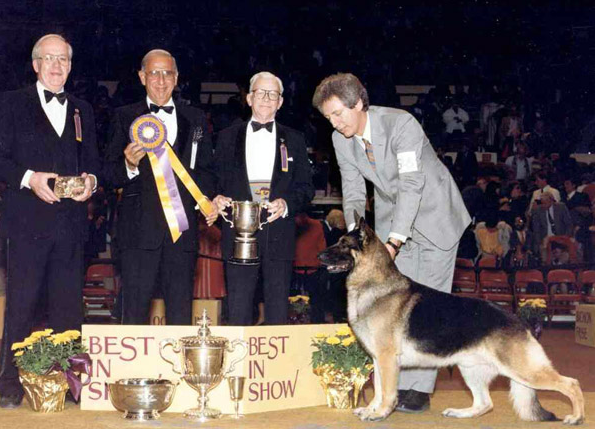 "I remember being stunned [when finding out he would judge Best In Show] and I think a few tears began welling up in my eyes. I thought to myself that this did not happen. It is nothing you could ever dream of. It always happens to the other guy. Pride was bursting out of my chest. I walked down the driveway and into the lobby of our resort and told Michelle [his wife,] 'Honey, you have to read this,' I began counting my heart beat and wondered if this could even be possible. I remember her saying, 'Oh, my God!' and we kissed and hugged. We basked in the glory for the next 12 to 14 hours." - Michael Dougherty, who judged 2013 Best In Show where Purina® Pro Plan® Performance-fed Joey won, to the Seattle Kennel Club in 2013.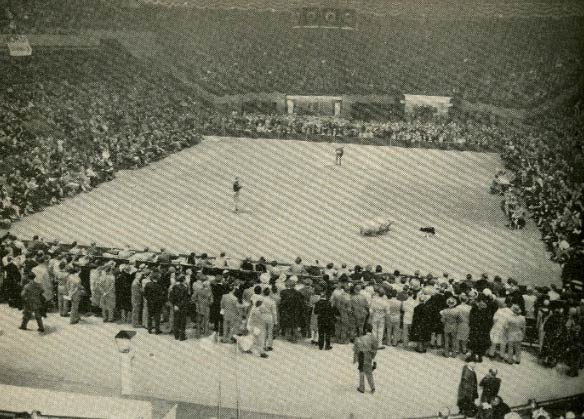 "The nation's new top dog was clearly the fan favorite, and drew a roaring, standing ovation from the sold-out crowd at Madison Square Garden when he was picked." - CBS News on Purina® Pro Plan® Puppy Chicken & Rice-fed Uno, in 2008.
"The first annual New York bench show of dogs is a great success ... There was a very good attendance all day, and at night the crush was so great that the utmost difficulty was experienced in moving about. Some 6,000 or 8,000 persons were present at one time during the evening ... the gentlemen who served as ticket sellers could not make change fast enough to suit the impatience of the throng that was continually clamoring for admittance." - The New York Times, May 9, 1877. The first annual New York Bench Show of Dogs was held in New York under the auspices of the Westminster Kennel Club in 1877.
"It's like when your kid hits the winning home run at the baseball game — it's one of those types of feelings ... My phone didn't stop ringing until after 2 a.m. [that night], and I'm still answering emails, the congratulations from around the world." - Owner Tracy Kornfield after his Bischon Frise won both his breed and the Non-Sporting Group in 2013, to the RidgefieldPress.com.
"Although the winner at Westminster does not receive any prize money, the prestige of a win at all levels is priceless." - ABC News in 2012.
"I was in such shock . . . It really hasn't sunk in yet . . . . I was looking at the ribbon later that night and I couldn't believe it. It was insane. It's such an honor. It's every junior handler's dream to win Junior Showmanship." Lydia Frey after winning Junior Showmanship in 2015, to FauquierNow.com in 2015.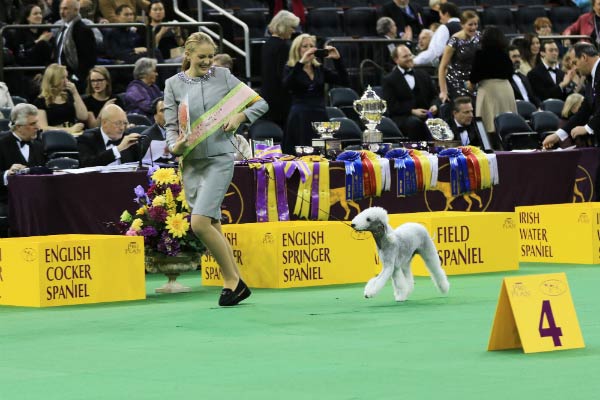 "Every assignment at Westminster is special due to the depth of quality at every level. I have now officiated there six times. Breed judging, whether on the floor of Madison Square Garden or at the Piers is always exciting due to the high quality of dogs, as well as the ring sides packed many people deep with knowledgeable spectators, owners, breeders, judges. On the Garden floor for a group assignment, there is truly nothing like it: a packed venue, television cameras, the full press section. All eyes are on one single thing - the competition in that ring at that moment. The atmosphere is electric, and the dogs are sparkling in presentation with great energy, health, and joy of the moment." Michael Dougherty to AKC in February 2016.
"In the world of dog shows, there is nothing quite like the Westminster Kennel Club Show. It's a slightly boisterous, crowded affair, with a touch of New York attitude. And everyone loves it." - George Berger in the 2002 AKC Gazette.
"[Winning is] the highest honor in the dog world. It's like winning the canine Super Bowl, World Series, and Wimbledon all in one." - Peter Grier in the Christian Science Montior in 2015.
"It is an athletic event and beauty pageant wrapped into one, accented with personality and passion." - Michael Dougherty to the Seattle Kennel Club in 2013.
"Winning Best in Show at Westminster is a little like being named Miss America — the victory kicks off a one-year reign in which the dog is often whisked from one celebrity appearance to the next." - Katie Thomas in The New York Times in 2011.
Sponsored by Purina® Pro Plan®