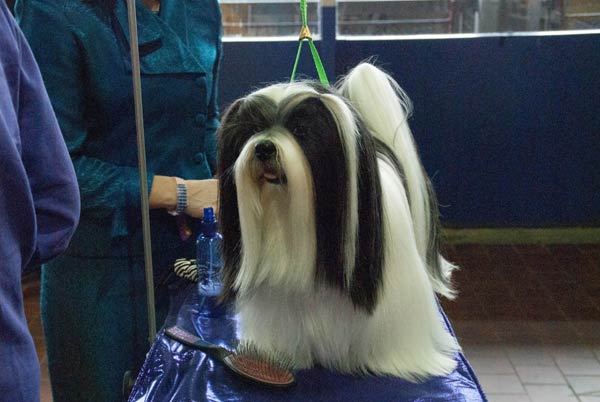 The honor that comes with showing a dog at the Westminster Kennel Club Dog Show presented by Purina® Pro Plan® is unparalleled. Even if they don't come home with a ribbon, many exhibitors are thrilled just to be there. So just what does it mean to step into the ring at Westminster? We asked a few exhibitors their thoughts and how the show is different than others, here are their answers:
"It's a breeder's dream, as well as a dream for owners and professional handlers, and winning is a pinnacle of their breeding program." -- Dennis Sprung, president and CEO of the AKC, at his 48th consecutive Westminster
"After being in dogs for 15 years, and breeding my first litter in 2014, [showing a dog I bred at Westminster] means a whole lot." -- Breeder/handler
"It's a thrill." -- Exhibitor
"There's a lot of prestige, but we're just here for the fun and for the experience ... there are so many cameras and so much publicity [at Westminster]." -- Exhibitor
"[What makes Westminster different is] that it's a benched show -- spectators can come and see the dogs." -- Exhibitor
"There is truly nothing like it: a packed venue, television cameras, the full press section. All eyes are on one single thing - the competition in that ring at that moment," - Judge Michael Dougherty who selected Purina® Pro Plan® Performance-fed Banana Joe as Best In Show in 2013.
"[The show is] just wonderful, it's amazing. [What made me want to come here] is the reputation of the show. I started showing last March and [the goal was] to qualify for Westminster. The benching is completely different [than other shows], and the scale is completely different." -- First-time exhibitor
"I'm 63 and [Westminster] has been on my bucket list, so I bought [my dog] out of retirement just to compete here." -- First-time exhibitor
"I wanted the opportunity to show in this environment... the camaraderie, the excitement [make Westminster different] ... and being in New York brings out the adventure." -- First-time exhibitor
"It's the Super Bowl of dog shows... it's an honor to be here." -- Exhibitor
"It's a lot of work. It's lovely to come and win but it gives us a chance to see people who we only see once a year.... and you get to go shopping [in New York]. I absolutely love [showing in the city], I'm a country girl." -- Exhibitor
Header image: Jack Grassa/WKC
Scenes from Day 1: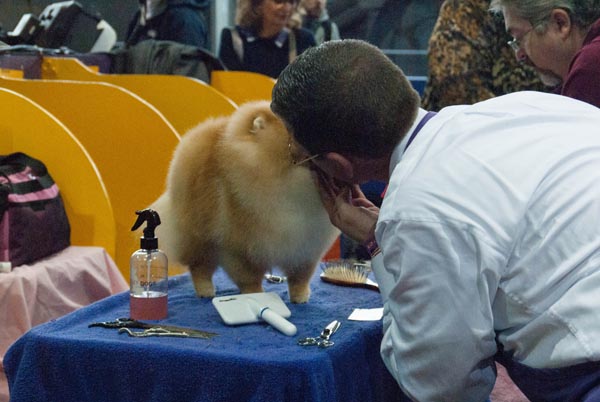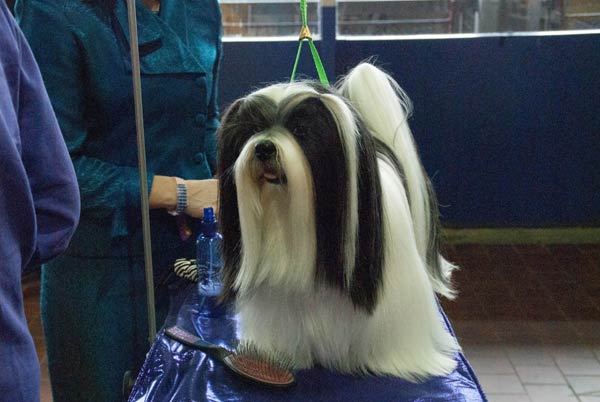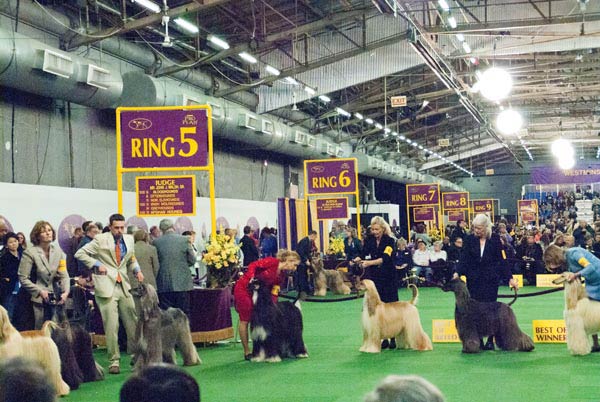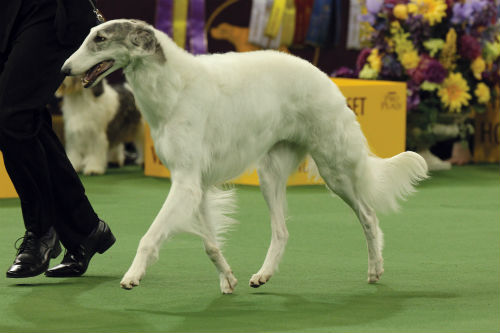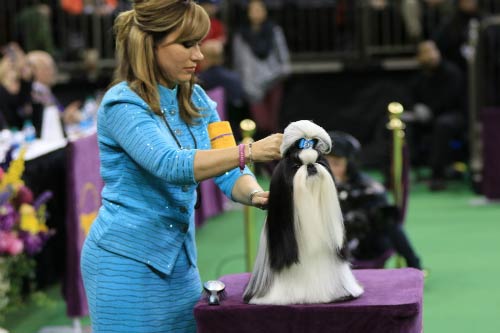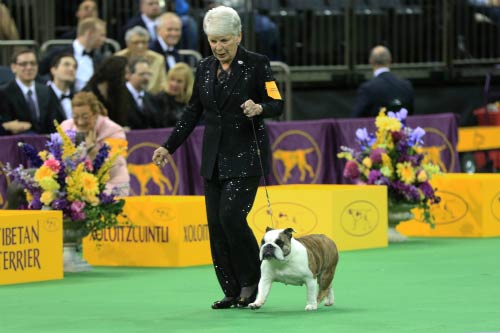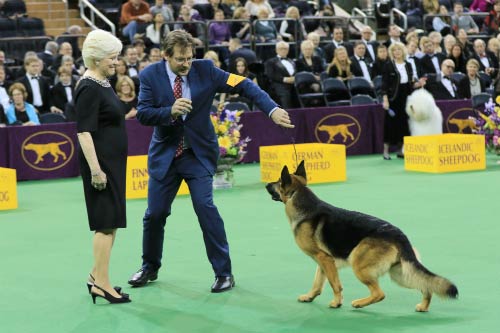 Updates from Day 2:
Sponsored by Purina® Pro Plan®