Some dog owners choose to take nature's path toward canine health. To do that, they consult with a practitioner of holistic veterinary medicine.
A holistic vet uses all the treatment tools available to conventional vets as well as many natural therapies.
Depending on skills and interests, a holistic vet may offer such treatments as acupuncture, cold-laser therapy, nutritional supplements, homeopathy, herbal therapy, and chiropractic care.
Expect a holistic vet to:
Encourage you to feed your dog natural diets that contain no byproducts and chemicals.
Minimize vaccines and instead conduct annual antibody titer tests to determine whether your dog needs to be vaccinated.
Minimize toxins. (Oral monthly heartworm-prevention medication is important, but there are natural alternatives to chemical flea and tick control.)
Encourage dietary supplements, such as fatty acids, vitamins and minerals, immune system support, and antioxidants.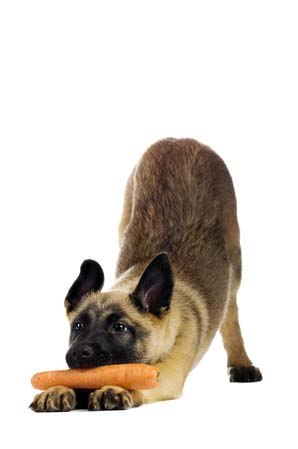 Tips for finding a holistic vet:
Consult a naturopathic doctor, holistic medical doctor, massage therapist or even a chiropractor.
Seek referrals from local pet stores, natural grocery stores and pharmacies.
Check the database of active members of the American Holistic Veterinary Medical Association at www.ahvma.org.
The original version of this column, "The Natural Vet" by Shawn Messonnier, DVM, was published in AKC Family Dog.