As the song says, "Roll out those lazy, hazy, crazy days of summer..." The heat can make us all a little lazy, even your dog. So, why not take a break and enjoy it? These products for you and your dog offer maximum enjoyment with minimum effort.

1. Deluxe Ultra-Soft Cozy Fleece Reversible Dog Mat


This ultra-soft, reversible dog bed comes with it's own travel bag, in case you're spending your lazy day on vacation.
2. Pet Hammock

Who doesn't love hanging out in a hammock? Give your dog his very own lounging spot so he can (gently) rock nap time.


3. Organic Dog Bone Treats with Chamomile

And for the dog who doesn't know the meaning of lazy? This organic treat is made with chamomile, which is known to have a calming effect on both humans and dogs.


4. Dog SnorZ "Husband Sleeps Here, Wife Sleeps Here, Dog Sleeps Here" Pillowcase


These 100% cotton pillowcases ensure that everyone knows their place at nap time.



5. Insect Shield Blanket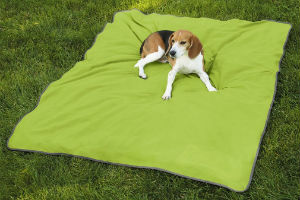 No one like to be plagued by flying and crawling things when lounging, even the dog. The Insect Shield Blanket has safe and odor-free insect protection for when you're all just hanging out in the yard.


6. Insect Shield Dogs & Bones Bandana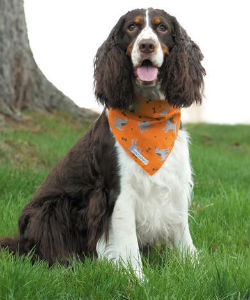 Give your pup even more protection from mosquitos, ticks and other critters with his own bandana. He'll not only be comfortable, he'll be stylin'!

Nothing beats floating on the water on a hot summer day. You've got your raft, now your canine pal can have one, too. Perfect for the pool, the lake or the beach. Tough PVC stands up to his nails, but it's soft enough for him to climb on and climb off…and climb on…and climb off.

Just in case only one of you is feeling lazy, this handy ball launcher is short enough for easy launching and throws the ball far enough so that your dog pal gets in a good run.