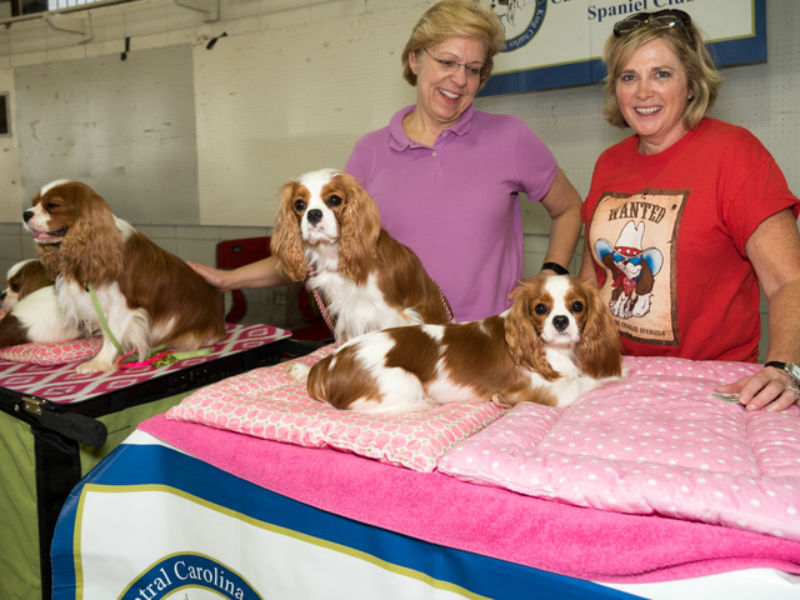 September is National Responsible Dog Owner month for the American Kennel Club.
Thousands of Responsible Dog Ownership Day (RDO) events for dogs and their owners are held around the country by AKC clubs, training schools, and other pet-related organizations. They have gained popularity each and every year, and this is the 14th anniversary of the program. The Raleigh, N.C. RDO Day is the AKC Flagship event.
It's a festival of amazing dog-related activities and will be held 10 am to 3 pm on Saturday, Sept. 17 in Raleigh, at the NC State Fairgrounds. It's an opportunity to meet breeds you may not have seen before, and you can learn about them by meeting their owners and breeders as well.
Visit the many vendors, get information about non-profit dog-charitable groups and rescue organizations, get training advice from AKC GoodDog! Helpline trainers, and buy raffle tickets to win special prizes to raise money for AKC Pet Disaster Relief.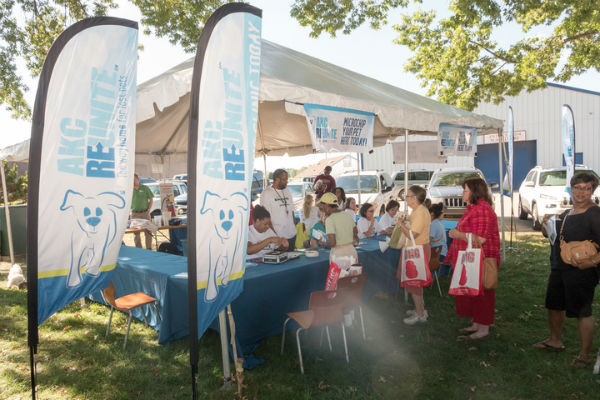 Bring your dog! He can try agility at AKC's My Dog Can Do That ($5 per dog, 11 am – 2:30 pm). Your dog can also earn an AKC Canine Good Citizen (CGC) title at this event, and if he already has done that, testing for the new CGC Advanced Level will be offered. The cost for these tests is at the discounted price of $5 each, and dogs that pass will receive a beautiful certificate from AKC.
Get permanent identification for your dog at the AKC Reunite microchip clinic at a discounted $10 per dog. Included is lifetime enrollment in Reunite's lost-and-found database.
You can learn about some of the many fun dog sports that you can do with your dog during the demonstrations of herding, agility, flyball, nose work, and, new this year, treibball. Treibball is a sport in which dogs are directed to push large balls toward the handler into a goal.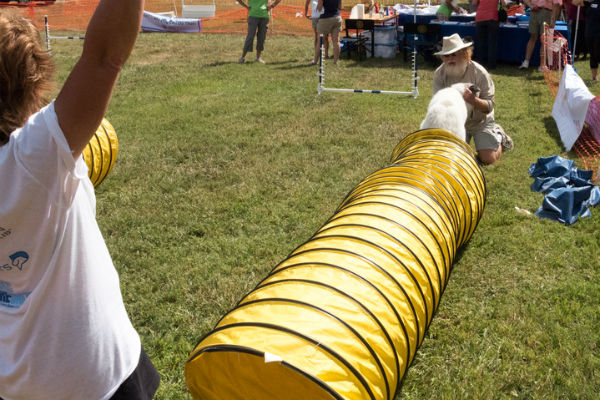 You also will get information about the care and training for your dog or future dog. A responsible dog owner:
Understands that owning a dog is a commitment of many years.
Is their dog's best friend. She wants nothing more than to be with you so don't forget to play with her every day and make her part of the family.
Keeps their dog groomed. Looking good is important, but this is also a time to bond with your dog and to check for any physical health issues.
Trains their dog. A well-behaved dog is nice to be around and can enjoy more outings with its family.
Keeps their dog safe by always walking him on a leash or exercising in a fenced area.
We hope to see you there. Don't miss out on a wonderful day for the family and the dog! Remember that all dogs must be leashed and vaccinated.
We promise that you'll have a ball learning what it takes to be a responsible dog owner.
See highlights from last year's event in the video below.