How do you measure success in placing puppies?
I never knew that my many years in corporate human resources and operating my own management and career counseling practice would help me in my dog show venture. Many years ago, in my past life, I was in human resources management with Fortune 500 companies. The first thing you learn is a very effective way to identify and employ the best candidate for the vacant job position. The method involves using a series of steps, or "gates," with a list of questions that help to identify both the candidate's strengths and weaknesses.
What happens when a breeder has a litter and picks the most promising puppy from that litter? Unless it is a singleton litter, you eventually will face the issue of placing the remainder of the puppies in loving homes. As a reputable breeder, you most certainly want the best homes for your puppies. There are a number of resources to help you make good placements for these innocent little creatures. If you are a member of a breed club, the club might have a breeder referral list or a person responsible for helping puppy buyers hook up with a responsible breeder. There is also the AKC Breeder Referral list. If you are a Breeder of Merit, you can list your litter on the AKC Marketplace at no charge. There is also usually an informal network of breeders in your particular breed through which you can announce your puppies, and in return assist other network breeders in finding potential homes for their litters.
If you have a website, you are able to put information there, including facts about you and your puppies and adorable puppy pictures, which most people find irresistible. I also keep a list of potential puppy buyers who have submitted inquiries. If you keep this list, you can go back and contact these people to see if they are still interested. Last, but not least, there is word of mouth, which I find quite reliable.
In the process of locating excellent homes, I find myself circling back to my old tried-and-true ways of discerning an excellent home from a list of interested people. In the human resources interviewing process, these are referred to as "knockout questions." First, I find out exactly what this person is interested in. Some interests could be for a male or female; puppy or young adult; highly active dog; or a passive, quiet soul.
Next, my questions focus on the people and their environment. Do they have children? If so, how many, and what are their ages? Are they living in an apartment, or a home with a yard? If they have a yard, is the yard fenced, with slats close enough to keep a puppy confined? What kind of home do they have — two-story with steep stairs, or a one-level home? Do they have any other pets? If so, what breed and age, and are the pets neutered?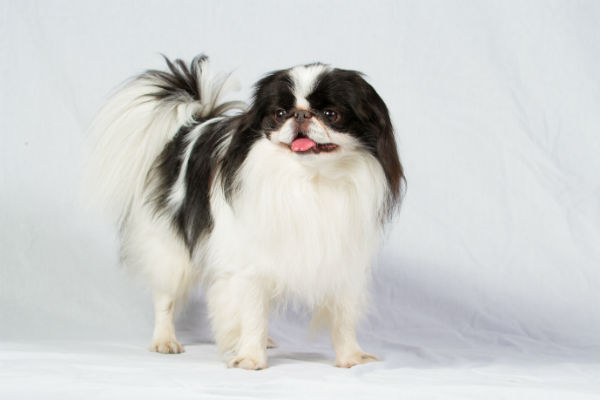 If a person passes these knockout questions, we continue onto a more formal selective interview. Questions as to the sincerity of homing, loving, and caring for a puppy begin. I am very interested to see if this potential home is familiar with the breed, so questions and discussions regarding the positive and negative issues with the Japanese Chin are discussed. What is their timing as to acquiring a puppy? Are they willing to wait for the right puppy or do they want a puppy right now? If you don't have one available, will they just move on to the next breeder? I am also very careful to assess and match the puppies and their temperaments with their potential homes.
As we continue the discussions, I take that time to explain how weaning, socializing, and health necessities are handled.
The next step is about a pet/companion contract. If you don't have one, get one. This will spell out in writing both the breeder's assurances and the potential owner's obligation. We review the contract in detail, so there aren't any misunderstandings for either party. If all goes well here, we move on.
The final step is the most rewarding: the day the new owner or family comes to get their puppy. I have a packet all ready. In their packet will be the AKC registration papers, health records, contracts signed by both parties, a bag of special chewies, and a favorite toy. Next they will also receive a small container of food and a sample of the puppy's special treats. Most people have already purchased the same food, but I include it in their puppy bag. Next is a business card with my contact information. The new owners now have a breeder. They are told if they have any questions, day or night, I am available to assist them in their new life with their new addition.
I have been able to successfully place many puppies by using this step-by-step interviewing and placement process. The measure of success is simple: through the process, you establish yourself as a trusted resource and are rewarded by the happy faces, pictures, and thank-you notes from new proud owners — not just on their first day, but also for days and years after! —C.R., Japanese Chin Club of America
Originally published in the AKC Gazette. Visit us on Facebook.