Afghan Hound Ch. Blu Shah of Grandeur Goes Best in Show at Bronx County, 1982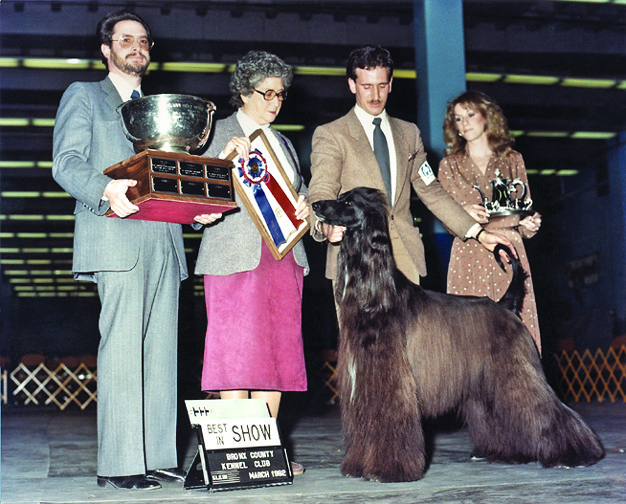 March 27, 1982: Afghan Hound Ch. Blu Shah of Grandeur goes Best in Show at the Bronx County Kennel Club show, held at the Nassau Coliseum on Long Island.
Best in Show judge Mrs. Maynard Drury said of the winner, "He's not only sound, but he has great elegance.'"
The presenter of the unwieldy trophy is Dennis Sprung; the handler is Mike Canalizo. These days Sprung and Canalizo, as AKC President/Show Chairman and AKC Event Manager, respectively, are responsible for staging the AKC/Eukanuba National Championship. Happily for Dennis, he now has someone to carry the trophy for him!
—From the AKC Gazette archive