In this excerpt from a 2008 "AKC Breeder" article, Dave Helming discusses the selection of a sound stud and your best girl.
The Sound Stud
Many breeders ask us what we look for in a good stud dog. First and foremost, a potential stud dog must be a correct representative of the breed, with good breed type. A stud dog can ultimately influence a breed far more than a bitch, so he must be very special—no economizing in this area. We thoroughly research a potential stud's background, and we often find it is a plus if he is not the only good male in his litter. It is key to know all about the overall soundness of a stud and his family.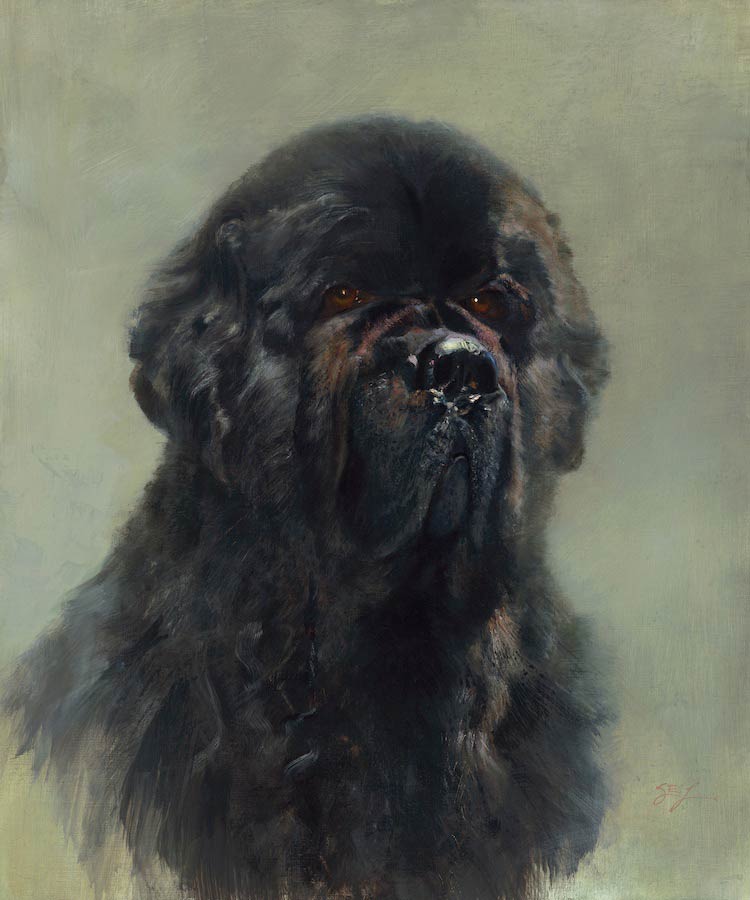 When referring to soundness, we look for a number of important attributes. These include hips, temperament, skin, elbows, hearts, patellas, thyroid, eyes, and so on. Clearly, you must be guided by the relevant attributes of your breed in this area, which most likely will guide you in developing your own "soundness" list. It is also important to keep reliable records of what he is producing. This information is a valuable tool to use when determining breeding combinations for the future.
Your Best Girl
What do you look for in a good brood bitch?
Again, a brood bitch must be a good and correct representative of your breed, with a strong genetic background for the qualities you desire to produce. The research, previously mentioned, that we do on stud dogs also pertains to potential brood bitches. Sometimes, personal feelings don't always work when it comes to the whelping box.
For example, in Newfoundlands we like a large, substantial bitch, but unfortunately in our initial experiences many of these "doggy" type girls do not produce. One example of this was a gorgeous, strong, and sound bitch we had who was awarded a 4-point major by Kitty Drury, a very well-known Newfoundland breeder and judge. While getting a picture of this achievement, Kitty asked if we had been successful in breeding this bitch to which we replied no. Kitty smiled and said, "I never had much luck in getting my doggy bitches pregnant either."
So, back to the drawing board, as we still desire a substantial bitch, but one who is more moderate in size. We have found they have been more healthy reproductively and are still capable of producing size and substance in their offspring. Giving a little here and there is all part of striking a balance in your breeding program.
The pedigrees of potential breeding animals are data sources we take seriously as they contain the genetic makeup of puppies to be. It is important to try and balance the pedigree (genotype) and the physical qualities (phenotype) of the dogs being considered. We try several different combinations on paper and then troubleshoot the pedigree of a potential breeding—often over and over.
The grandparents are also an important factor to consider when evaluating pedigrees for breeding. In the end, it is hoped that the right judgment is made, one that produces superior quality animals with the least risk of health problems. An important objective of our breeding programs is always attempting to strengthen the desired qualities with each combination for future generations.
Art: Ch. John's Big Ben of Pouch Cove, oil on canvas, by Stefanie Lieberman, commissioned on the occasion of Peggy and Dave Helming winning the 2005 AKC Breeder of the Year Award.
For more on Newfoundlands, visit the AKC parent club website.