Cover shot: The author, sitting pretty, with some of his students, pose for the front piece of the book.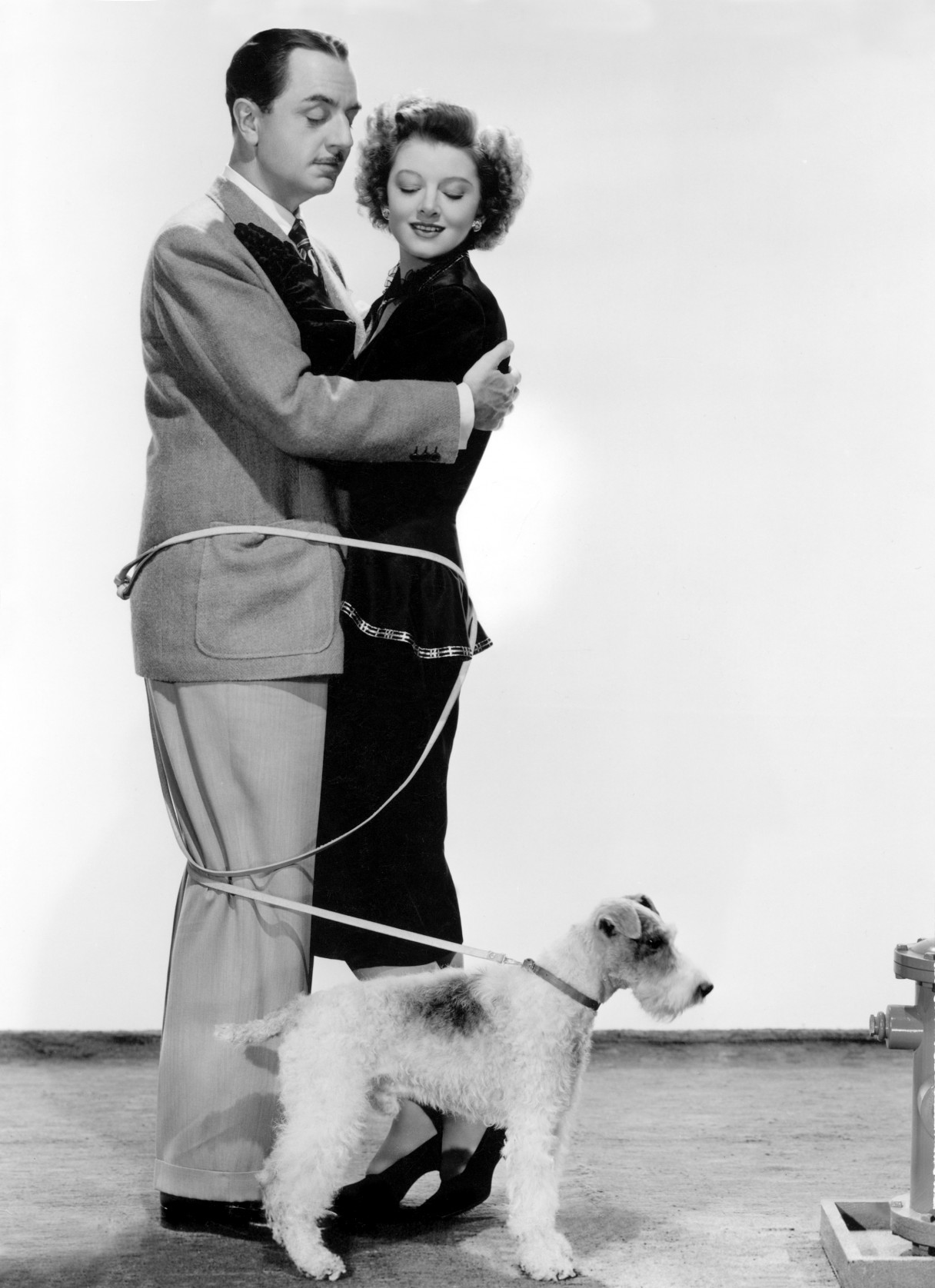 You might not recognize the name Henry R. East, but if you've watched any of The Thin Man movies, starring Myrna Loy and William Powell, you've seen his work. East trained the crime-fighting couple's dog, Asta, played by wire Fox Terrier, Skippy, in the series that debuted in 1934. East began his career as an MGM props- and special-effects man. In those days, live animals were considered props, so they were his responsibility.
Myrna Loy, William Powell, and Skippy, in a publicity still from The Thin Man series. (Credit: MGM (Courtesy The Kobal Collection)
East and his wife, Gale, a motion-picture comedienne, stumbled into training when one of her films had a scene requiring a dog who could lie still with his eye closed for a long take. The couple found a mixed-breed (mostly Bulldog) named him Buddy, and trained him for a career on the silver screen.
After that, the Easts were called upon to prepare many dogs, including Skippy, for their close ups.
In 1934, East decided to share his wisdom, producing the book, How to Train Dogs For the Home, Stage and Moving Pictures, including "photographs illustrating sixty-five different feats."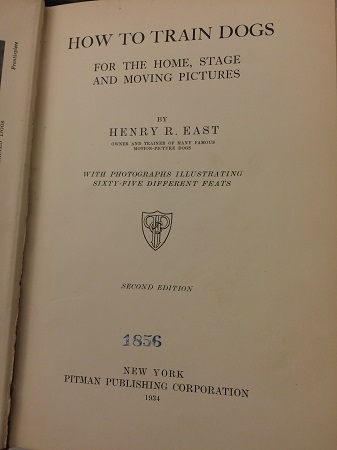 This slim volume, only 175 pages, is among the earliest books in the AKC Library to offer pointers on basic obedience and guidance teaching tricks that could mean that big show business break.
It is, of course, dedicated to Buddy.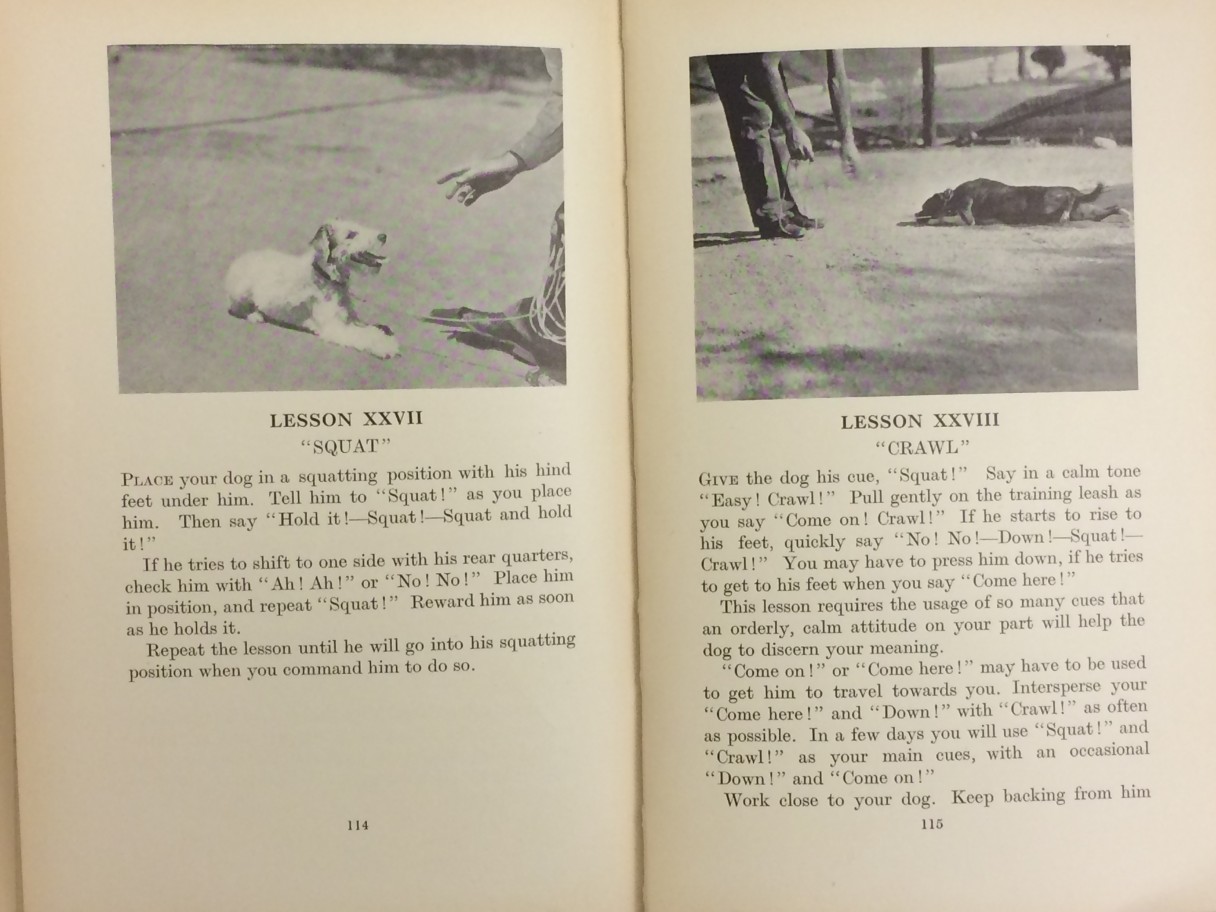 Many of the tricks in East's books are still taught today, with some minor modifications in technique.
Here are some of East's pearls from the past:
Men in general are getting over the idea that affection for toy dogs is something to be ashamed of. … Some men, big in every sense of the word, men with decidedly masculine characteristics, me from the big open spaces, have asked if I would let Nixie, the Toy Pomeranian, out of his pen so they could hold him in their arms."
If you have had the pleasure of owning a dog for any length of time, you may be quite familiar with his style of speech. Perhaps he has taught you dog language, which is sometimes silent, sometimes audible and nearly always conveyed through movement."
There are many ways for a dog to show his affection for you besides jumping all over your good clothes. If you want to teach him to stay down, you must make him do this even when you have on old clothes."
Do not play tricks on your dog or scare him in any way. If you do, he will lose his respect for you and mistrust you at all times. A wary, suspicious dog is difficult to train."