Dalmatian Am./Can./Bermuda Ch. Roadcoach Roadster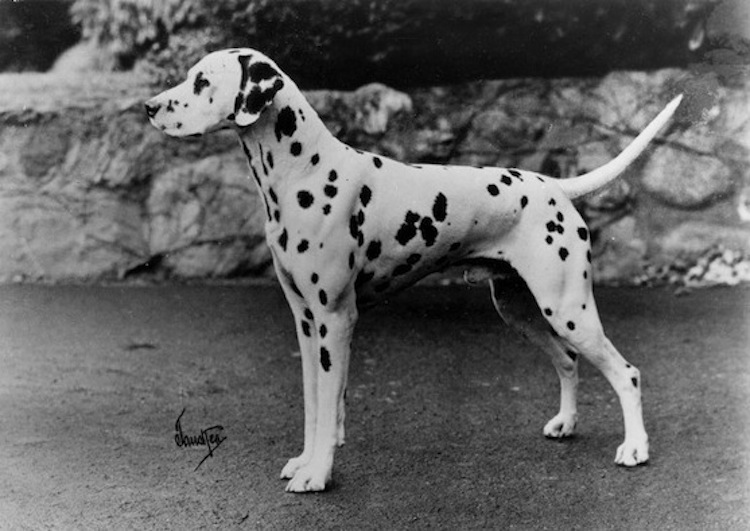 Before there was Photoshop, there was legendary dog photographer Rudolph Tauskey.
In an unretouched print of this lovely portrait, the hand of an assistant is holding the great Dalmatian's tail.
Here, in the version published in the late 1950s, the hand is gone. Take a close look: Tauskey painted out the hand with gray ink and blended it into the stone-wall background.
—From the AKC Gazette archive