Woodland Police DepartmentK9 Peydro
​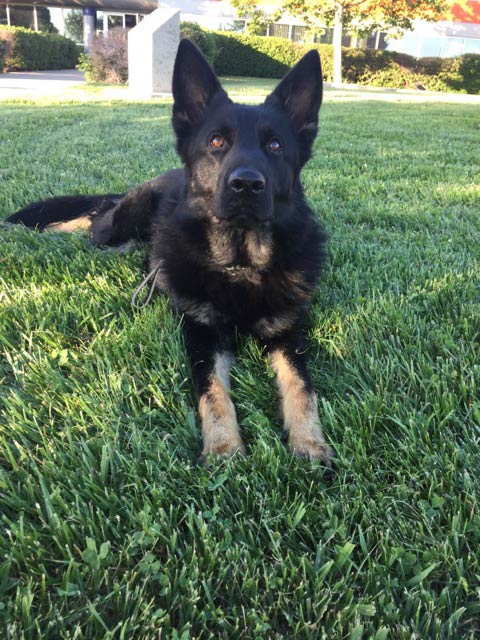 K9 Peydro is a three-year-old German Shepherd Dog, handled by Officer Juan Barrera. He served the Woodland Police Department honorably for a little over a year. In May of 2016, Peydro was struck by a vehicle while he and Officer Barrera were in pursuit of a wanted man. K9 Peydro was immediately transported to a veterinary hospital and after a successful surgery and blood transfusion, he made a full recovery, but was medically retired in October of 2016.
The suspect involved in the incident later turned himself in to the Woodland Police Department. Peydro was a dual purpose police K9 trained in narcotics, apprehension, and article searching. He weighs about 80 lbs, but Officer Barrera and his family are convinced that he thinks he's a lap dog. When he's not on duty, he loves to cuddle up on the couch and balance toys on his nose. Peydro's sacrifice in the line of duty was an indication of his courage and commitment to his community. He is now enjoying his retired life with his family.