Washington State PatrolK9 Patrick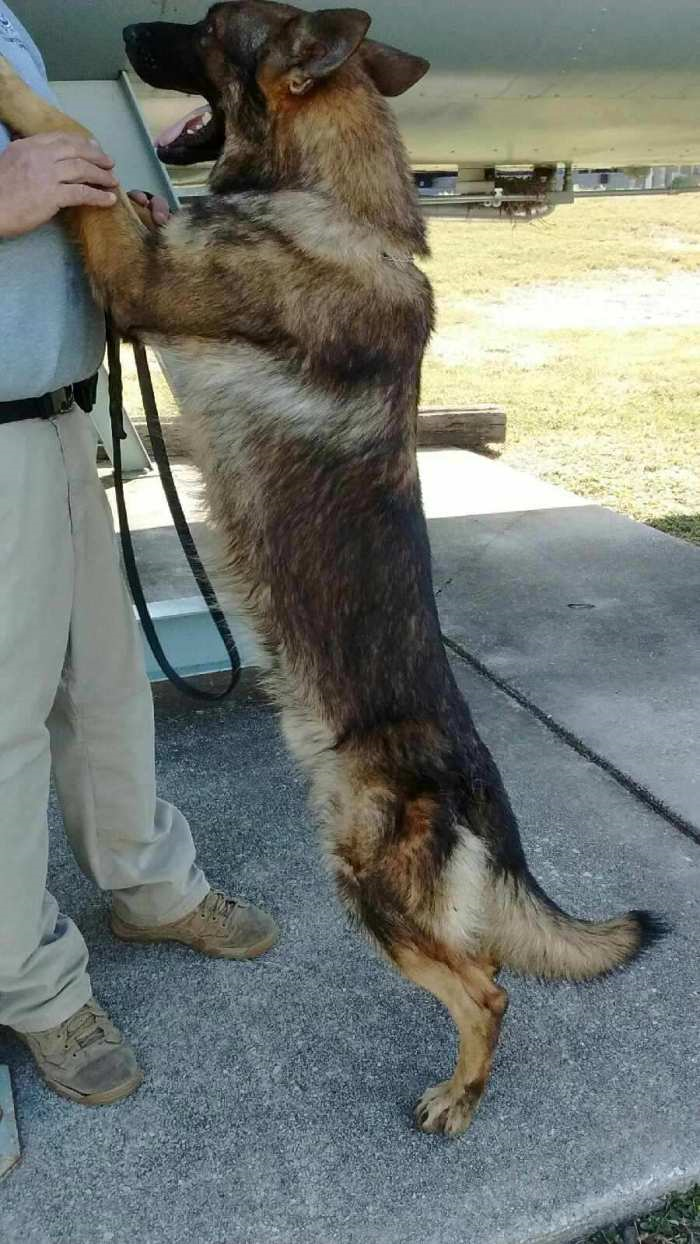 Patrick was a three year old German Shepherd Dog of the Washington State Patrol in Washington. This past April, Trooper Mike Allan and his K9 partner, Patrick, participated in explosive detection training at the AMTRAK Seattle Sounder Station. During the training, Patrick screened two ferry loads of cars for explosives at Coleman Ferry Terminal. After conducting his work, Trooper Allan saw Patrick was in distress and rushed him to a vet. Patrick was suffering from tangled intestines and immediately underwent emergency surgery in attempt to save his life. The surgery was not successful and Patrick had to be euthanized later that night.
Trooper Allan and K9 Patrick started their career together at Lackland Airforce Base in Texas in October 2015. In December 2015, Patrick and Trooper Allan became a certified K9 explosive team and served the citizens of Washington faithfully. Trooper Mike Allan and all members of the Homeland Security Division are mourning the loss of the courageous and loyal K9 Officer Patrick.