SMITH COUNTY CONSTABLE'S OFFICEK9 Ogar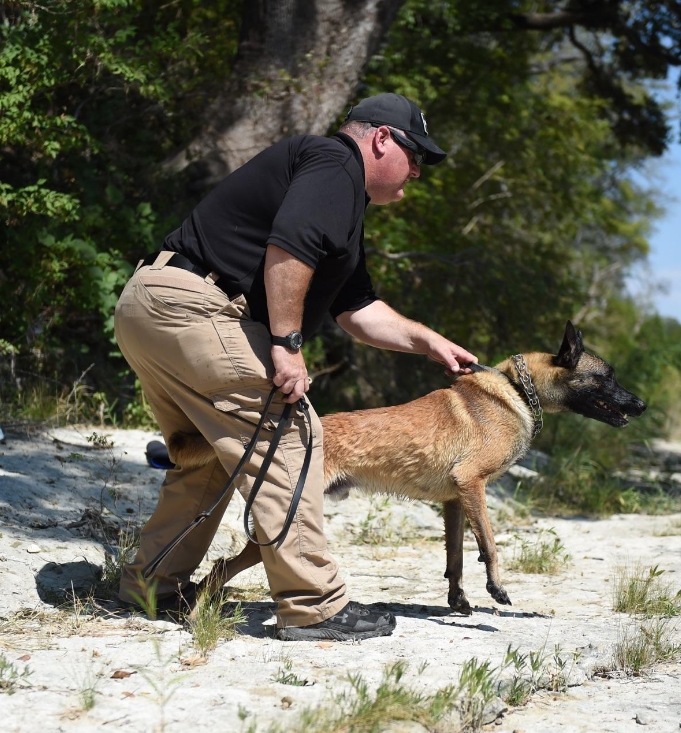 K9 Ogar, a one-year-old Belgian Malinois of Smith County Constable's Office in Texas, was shot and killed while attempting an apprehension this past January. K9 Ogar and his handler, Deputy Constable Kevin Petty, were conducting a routine traffic stop when a vehicle fled, leading to a pursuit. The vehicle was wrecked and the subject evaded on foot into a wooded area, and K9 Ogar was deployed. During this confrontation, K9 Ogar was shot and killed. Deputy Constable Petty says, "Ogar sacrificed his life to save mine." He says that Ogar was always right by his side and looked at him with true love and devotion.
---
When K9 Ogar was not on duty he was like any other family dog. He loved to run circles around the swimming pool with Deputy Constable Petty's two young girls. He also enjoyed playing tug of war and catch and was a master escape artist. From the moment he was brought home by his handler, he fit right in with the family. According to his handler, Ogar had mastered the combination of being both soft and strong simultaneously. He loved any attention he could get and in exchange, all he asked for was love. K9 Ogar touched many lives in his time as a K9 officer and he is dearly missed each and every day.