Las Vegas Metro Police DepartmentK9 Nicky
K9 Nicky was an eight-year-old Belgian Malinois of the Las Vegas Metro Police Department in Nevada. He had been part of the department for over five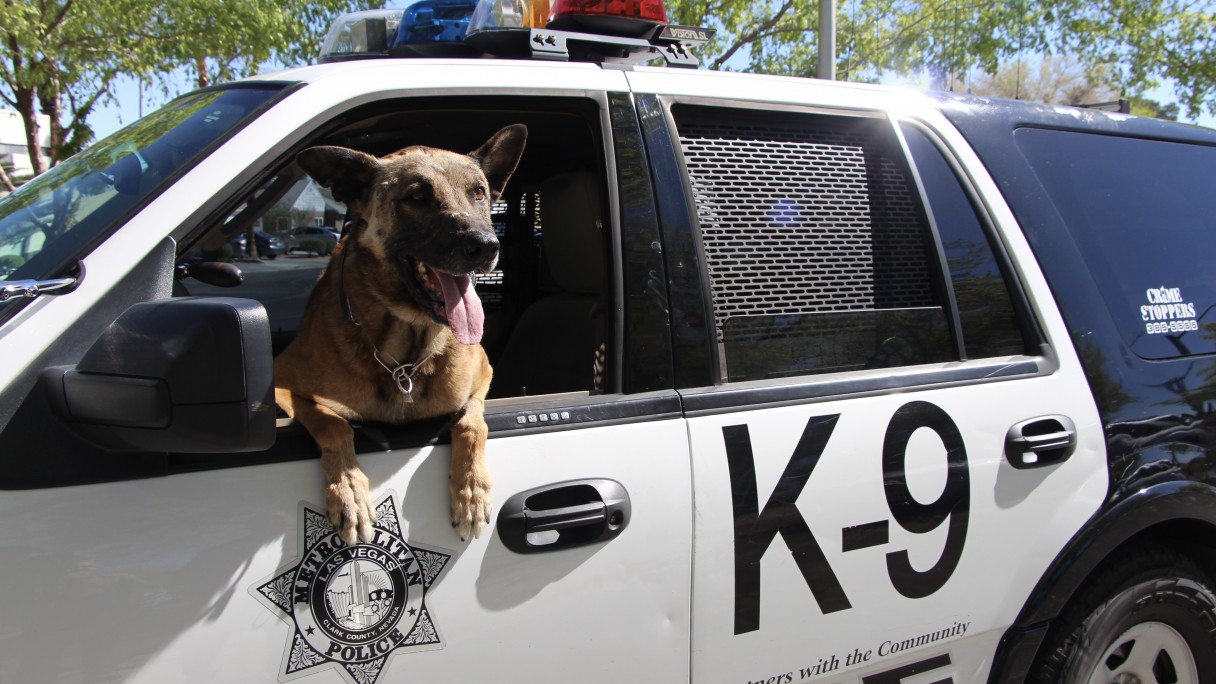 ​years when he was shot and killed while responding to an incident with his handler, Sergeant Eric Kearns. The suspect was walking through a neighborhood reportedly shooting at people randomly. He had murdered two innocent people and was threatening the rest of the neighborhood. Nicky was deployed as officers attempted to take the subject into custody. During the course of apprehending the suspect, a firefight ensued between the suspect and the police and Nicky was killed during the shootout.
At the time of his tragic death, Nicky had only been back on duty for a little over a month after recovering from a previous incident where he was severely wounded. Nicky was deployed to apprehend a suspect who had been barricaded for over 12 hours. He quickly engaged the suspect who was armed with a machete and viciously ​ ​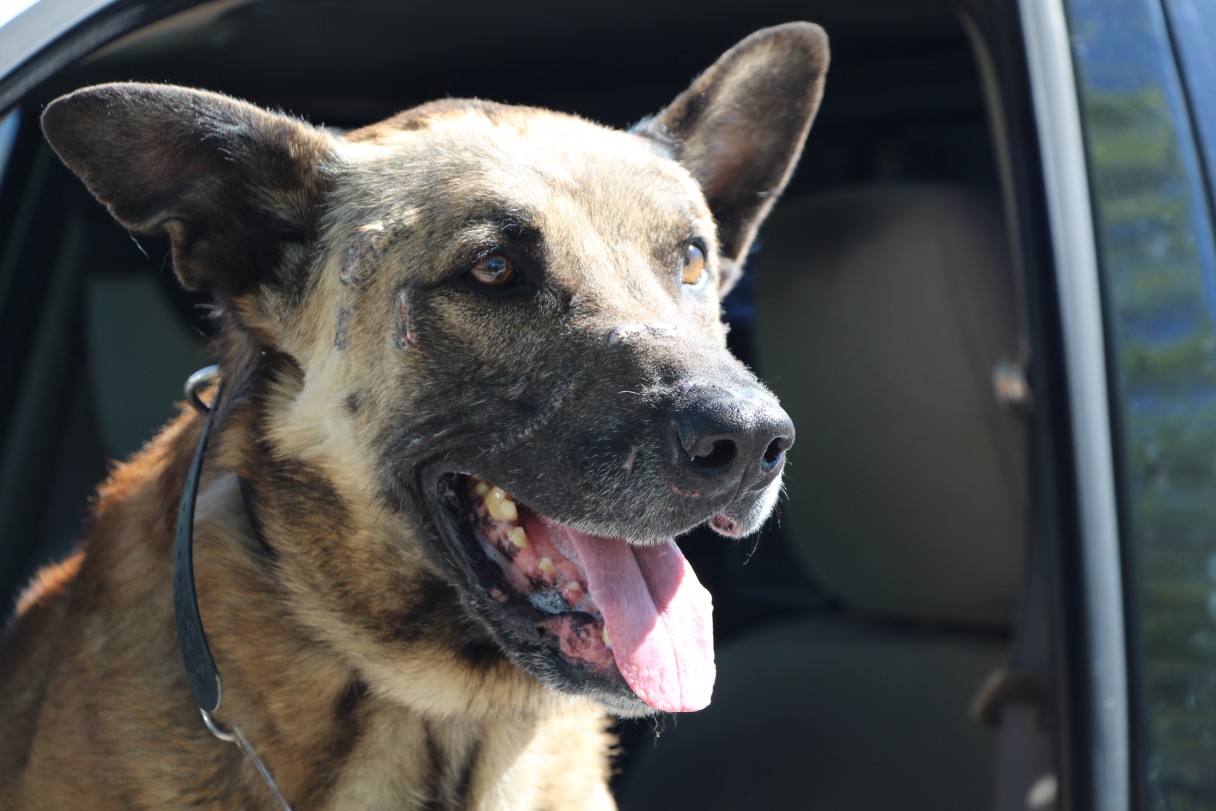 attacked K9 Officer Nicky. He was rushed to the emergency vet where he underwent surgery to repair the machete wounds to his face, chest and paws. Nicky made a quick recovery and was anxious to get back to work, returning to full duty just 3 weeks after the incident. Sergeant Kearns says that even with scars on his face, it was clear that Nicky was happy to be back at work. During his career, Nicky had 99 apprehensions of suspects who had committed various crimes including burglary, robbery and murder.
Even as a puppy, Nicky's potential was clear. He began his training in KNVP, the royal Dutch Police Dog Training program where he titled as a PH1 with honors. Nicky was a courageous, strong and driven K9 Officer. He enjoyed his work tremendously whether he was right in the action, searching for and apprehending suspects or just driving around with Sergeant Kearns, patrolling the streets of Las Vegas. K9 Nicky was a true hero who made the ultimate sacrifice to serve and protect. Nicky is deeply missed by Sergeant Eric Kearns as well as the entire Las Vegas Metro Police Department.