Twin Rivers Unified School District Police DepartmentK9 Jag
​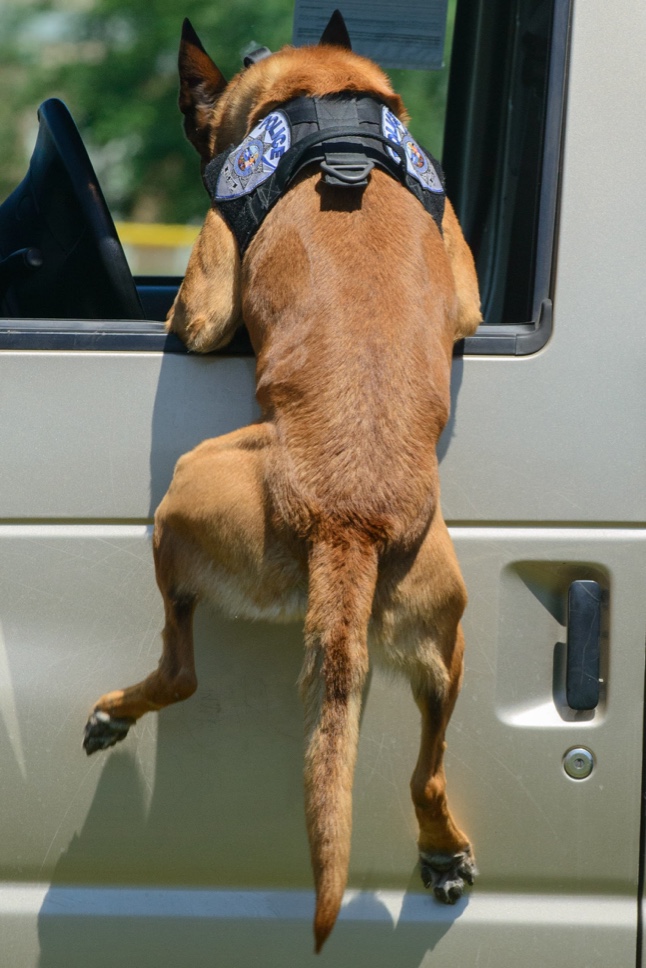 K9 Jag was an eight-year-old Belgian Malinois who served with the Twin Rivers Unified School District Police Department for five​ ​years. During his annual state certification, he was struck by a vehicle. "K9 Jag was everything a handler and a school Police ​Department could want. He knew his job and did it well," says his partner, Sergeant Arlin Kocher. He describes Jag as intense, energetic, sweet and powerful. K9 Jag was the first ever Twin Rivers Unified School District Police Department's canine. He excelled in every aspect of his career; credited with hundreds of narcotics searches, over 50 suspect surrenders and three apprehensions throughout his time in the department.
​Equally as important, K9 Jag also spent a ton of time doing public outreach in the schools and nearby communities. Students, staff and parents looked​ forward to seeing Jag on a daily basis. He was adored for being sweet and friendly while also serving as their fierce and dependable protector.
Throughout his career, K9 Jag competed in countless events and won numerous awards. According to his partner, Sgt. Kocher, K9 Jag wouldn't let anyone leave a room without petting him. At the end of his shift, he was always eager to go back to the Police Department where the fellow officers were waiting, for what he thought was just to play with him. K9 Jag is sorely missed by Sergeant Kocher as well as the entire Twin Rivers USD as a uniformed working dog as well as a family dog.