The Show Must Go On! Conformation and Our Future
Since we last met as a Body, the American conversation has become saturated with dialogue about the presidential election and the excitement of US athletes on the Olympic world stage. Both events are inspiring people all over America to think about what is important to us – to act for the greater good, to show pride in our nation, and to keep our traditions alive. For all of us, our dog sports are the traditions that have kept us by the whelping box, inside a ring or in the field, and on the road so many weekends a year. It is our sports -- and more importantly our dogs -- that motivate us to serve in this Body and make positive changes that will benefit everyone who shares our love of purebred dogs.
The sport of Conformation is the flagship AKC event, and is the sport that is at the very foundation of our Registry. The pursuit of Championship points, records and rankings is only a set of mileposts along a journey that is at its core about the evaluation of breeding stock. We have held true to this purpose for the last hundred and forty-two years, when the first documented all-breed dog show in the United States took place back in 1874.
Yet, the trends over the past ten years show us that Conformation is in a tenuous position. "The graying of the Sport" has become something of a buzzword in recent years, but we know that the issue is far more complex than the simple fact of an aging population. As a community, we need to take a close look at what is happening within Conformation, and work together to find solutions. I would like to take this opportunity to show you where things stand today and describe the work that is being done to address the matter head on. And, just as importantly, I would like to ask you to think about how you can help as well.
The numbers show a pretty clear picture.
All-breed and conformation entries have been falling over the past ten years.
Fewer conformation championships have been earned.
Every year, fewer dogs are exhibited in conformation.
Why is this happening?
Yes, we're getting older. At least some of us are! Our constituents have told us about other reasons too. Concerns about judging, perceptions of professionalization of the sport and busier lives with more choices are some of the challenges we face.
Other factors certainly include cultural pressures and their resulting canine legislation. We all know that the animal rights movement has waged a war against breeding and purebred dogs for decades now. Zoning laws keep some of us from owning as many dogs as we would like to maintain our breeding programs. The Internet age has created a proliferation of platforms that play host to "keyboard warriors" engaged in all manner of debate, often anonymous and not constructive.
Fundamentally, the American public's understanding of conformation is limited to what they see on television two or three times a year. Recent focus groups revealed that we have a long way to go when it comes to educating the average dog owner.
What are we doing about it? None of us, including the clubs we represent, should be passive observers. There is too much at stake; we cannot risk the loss of our heritage in the coming generations. That is why we have taken strides in the past year and with our additional staff leadership, to create programs that will retain, if not attract, people in and to the sport.
If a new prospect isn't waiting in the wings or in the cards, a compelling reason to stay in the game is crucial for retention. To fill that gap, we created the Grand Championship title, which has given thousands of exhibitors a reason to keep showing their Champions and remain part of the community that they built through the quest for those first fifteen points. And it is working. Since we introduced the Grand Champion and its subsequent levels of competition, over 45,000 dogs and exhibitors have experienced the joy of earning these titles instead of perhaps hanging up their leads.
On the opposite end of the spectrum, there are also those who are just starting out. The 4-6 puppy class is another place where seeds of hope have been planted. We have been able to follow the trajectory of those who have entered this class with their young prospects, and we have seen that these exhibitors have continued in the sport with subsequent entries in other events.
We have broadened opportunities for devotees of Miscellaneous and FSS breeds with Open Shows, and we have seen these enhance entries as well.
We heard many of you and your constituents express frustration about the challenges of competing against professionals. The National Owner-Handled Series has become a forum to celebrate and reward the dedication and contributions of show-dog owners. Our data show that the availability of owner-handled classes does drive entries to some degree. In some cases, the need for bigger rings is proof enough that NOHS is at the very least helping to slow the decline of entries overall.
Casting our gaze on the future would be a fruitless exercise if we did not put special emphasis on our Juniors program. Juniors is where passion for dogs is sparked, skills are honed and young talent is encouraged. We must recognize that if fewer parents participate in conformation, the Junior classes will not grow. Juniors who are active today face compelling choices for all types of entertainment and ever-dwindling free time. We must engage with our Juniors to keep them involved – to help them keep dogs and canine sports a central part of their lives. To do that, we want to expand opportunities for these young competitors. Significant changes are being considered for our Juniors ranking program. There will be stronger outreach to community organizations such as 4H. To prevent falloff among the "aging out," we aim to reach the 18 to 25 age group with more ways to be involved and more targeted communications to maintain and build continuing relationships with this important segment. Cultivating our youth is key to preserving our future.
The health of our clubs is an important area of focus for all of us. Running on the sheer dedication and efforts of volunteers like you, our clubs are the fuel and the backbone of our sport. Dog shows owe their success to the careful planning and seamless execution by their event-hosting clubs. But, as it is said, "it takes a village." That's why AKC has created the All Breed Advisory Group, which began last July offering clubs the opportunity to work with a panel of experienced peers to pinpoint areas for improvement and to help put changes in place. After all, enhancing the dog show experience benefits not only our clubs, but exhibitors and spectators as well. If your club would like to learn more about working with the All Breed Advisory Group, contact Doug Ljungren in the Raleigh office.
One of AKC's greatest strengths is our use of digital tools to communicate on different levels with a variety of audiences, all linked by a common passion for dogs. Thousands of new dog owners are added to the Registry every month, but in the course of that same month, the people who visit AKC online number well over four million! We need to harness that potential for the benefit of our sport.
Marketing strategies are being put in place today that will allow us to tell prospective exhibitors and spectators about dog shows, matches, open shows, puppy classes and other events that may be just right for them. The "e-blasts" of old will be replaced by targeted messaging that tells our customers, "we know you, we listen to you, and we think this event may be right for you." Our new capabilities in trigger campaigns will drive even better response to our communications; the science of data management is already helping us react strategically to our customers' needs. Years ago, a new owner would register a puppy, and after the certificate came in the mail, AKC became a distant memory. We are changing that. Today, new registrants receive an email inviting them to a match, an open show or a 4-6 month puppy class. After all, as we all know, every Champion started somewhere.
Enhancements to our web site will have prospective exhibitors and the uninitiated in mind. Our Events Calendar should be a destination that serves the seasoned exhibitor as well as the newcomer. With over 4 million unique people coming to AKC.org every single month, there is an excellent opportunity to tell the world about what we have to offer. It has been said, "If you build it, they will come." We believe, "If we build it right, they will learn." To share the joy of showing dogs, we have to begin with education and sharing our knowledge with newcomers to our sport.
All of these efforts to support Conformation are only the beginning of a broader strategy to breathe new life into all Events across the board. We are committed to conducting market research to define our strengths, identify weaknesses, and uncover new opportunities. We want to fully understand the barriers, so we can work towards removing them.
There is more that we can do together, as a community. Most of us would agree that what keeps us in the fancy is the joy of being with our dogs the camaraderie in sharing a weekend with friends who understand our great passion for this sport. It's up to all of us to widen the circle. Let's each make an effort to mentor one person in the coming show season – a new club member, an unfamiliar face at a dog show, a new puppy owner. Tell them your story, and one day they will tell their own.
As a delegate body, let's allow ourselves to think creatively and keep our minds open to new concepts. Instead of voting ideas away, let's take a hard look at rule changes and consider sunset clauses for out-of-the box proposals that deserve a try. Let us not fear failure. As any dog show exhibitor or obedience trialer will remind us, even an unsuccessful day brings a learning opportunity and a plan for what to improve upon next time.
It is always a challenge to evolve and adapt in order to preserve tradition. Many of us have spent a lifetime in the sport, inspired by legendary breeders and majestic purebred dogs that live on through pedigrees we revere. For all of us who care to sustain and nurture the magic of the human-canine bond inside our rings, and for generations who will follow to experience that same joy, we must work together constructively. We owe it to the sport that has given us all so much, and to our much loved dogs, who have made it all possible.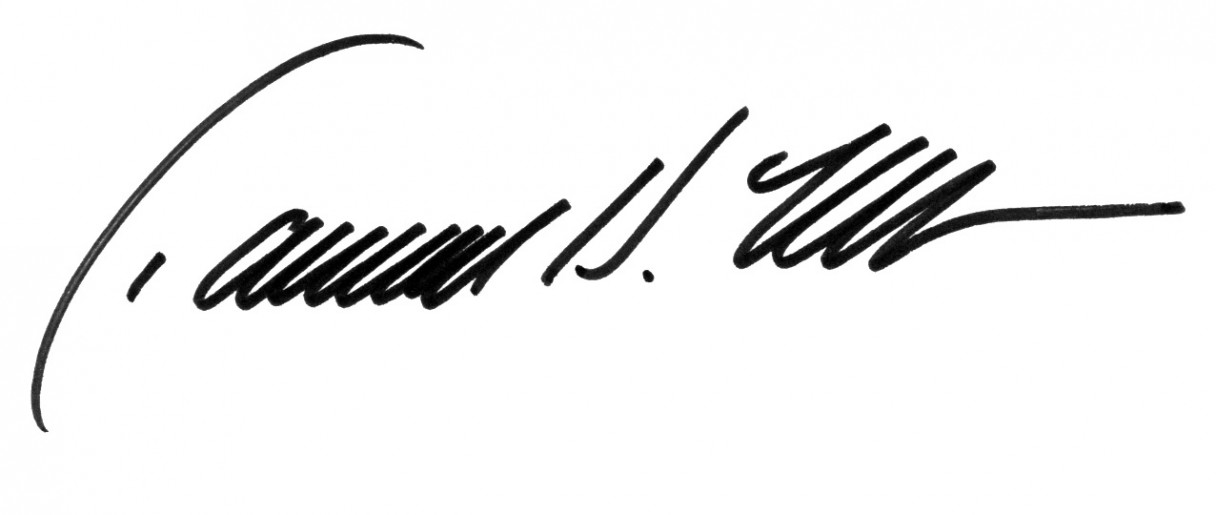 Ron Menaker